The formula for a healthy life: Purity + Quality + Results
The formula for a healthy life: Purity + Quality + Results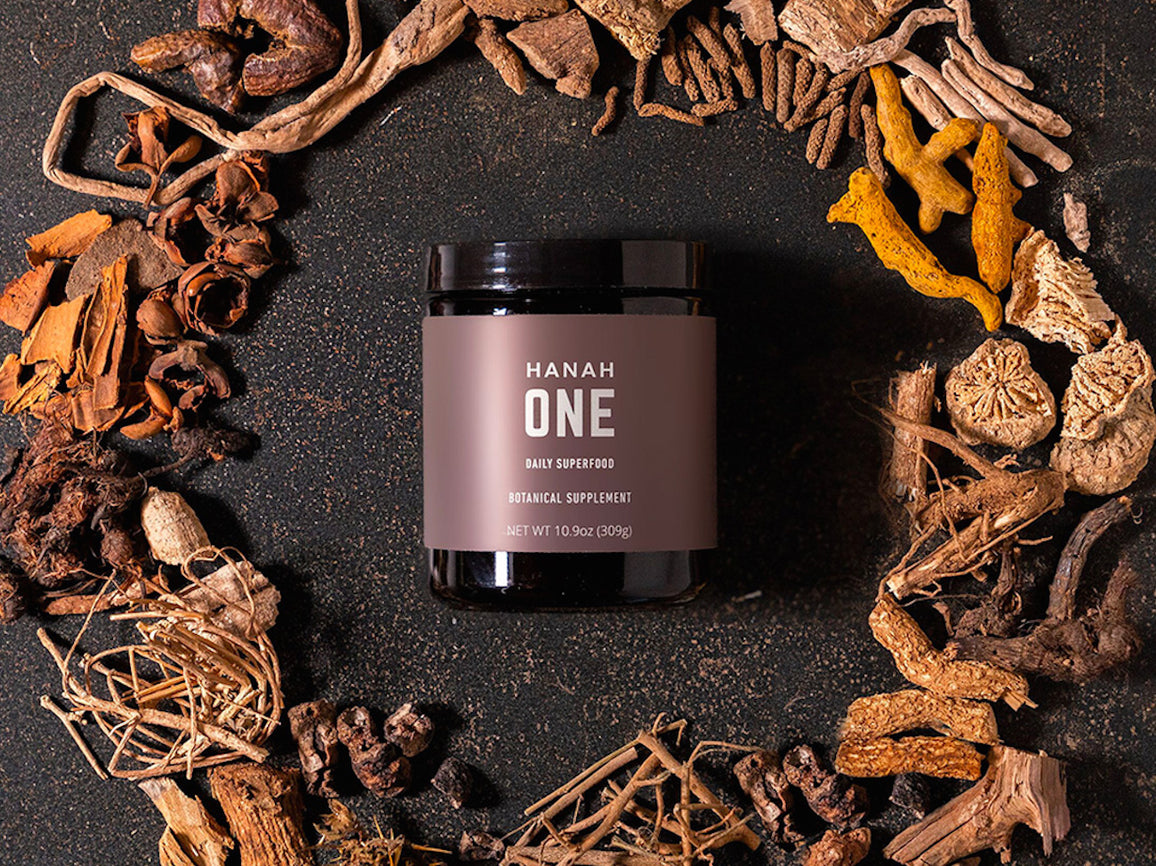 Food as medicine: no shortcuts
For the past couple of months, we've been exploring how we at HANAH pursue purity and quality in everything we do, so that you can achieve results like improved clarity and focus, greater endurance, and enhanced immunity. This includes how we responsibly source, harvest, and blend our ingredients into unique products that introduce ancient wisdom into our modern lives. It also applies to how we take care of both people and the planet by ensuring we leave the land in Bhutan and India as pristine as we found it. 
Such a steadfast commitment to our principles and the safeguards and controls we've put in place should give you peace of mind that whether it's a spoonful of HANAH ONE, a spoonful of Ashwagandha+ or a capsule of Cordyceps+, you know you're putting the finest and purest botanicals into your body. Yet while we believe that HANAH products can become an important part of your daily health rituals and the catalyst for pursuing a New Normal, we also recognize that they're only one piece of the puzzle. Adding in a few other daily habits can help improve your quality of life, so you can enjoy the results of greater longevity and vitality (and have more fun along the way.) Here are a few ideas for how to do so. 
Take a Walk 
If you look at our HANAH Heroes, you'll see that they excel in a wide range of fields and specialties. But there's a constant thread: they all live active lifestyles that involve being out in nature as much as possible and exploring the world around them with a sense of curiosity and wonder. Whether it's Kit DesLauriers skiing down from the top of the Seven Summits, Ian Walsh carving the faces of the world's biggest waves, or Jimmy Chin dangling from a rope thousands of feet above the forest floor in Yosemite, our ambassadors aren't just giving lip service to a healthy outdoor lifestyle, they are living it.  
You don't have to climb mountains, ride huge waves or become an award-winning adventure photographer to live your best life. Instead, just do the activities you enjoy most – be that biking, running, swimming, or whatever – and make it a priority that you plan around. Also consider building a daily walk into your routine. This can be a standalone activity, where you load up your kids and head into the woods to take advantage of the immune-boosting, mind-clearing, cancer-fighting benefits of what the Japanese call shinrin-yoku: forest bathing. 
Take a morning stroll along a beach, river, or lake to tap into the stress-busting, blood-pressure lowering benefits of being beside water that Wallace J. Nichols describes in Blue Mind. Too busy? Then follow the lead of Apple co-founder Steve Jobs and have a walking meeting instead of being stuck in a conference room, or walk to your nearest coffee shop instead of driving there to ward off the mid-afternoon slump. And if there's a bit of rain or snow, gear up and get out there anyway. 
"Spending time outside regularly is reenergizing and makes me feel more connected. Initially it was all about my love of skiing, but while this hasn't waned, I've come to appreciate other aspects of being out in terrain," said freeskier/HANAH Hero Michelle Parker. "In the past few years this has meant enjoying all the elements. Even when conditions are harsh standing in a chute at 4 AM with the wind blowing through, I welcome that."
"Moving your body not only improves cardiovascular health while keeping your limbs, joints, and muscles more open and flexible, but it improves cerebrovascular health," explained HANAH Hero/yoga instructor/Beyonce's former creative director Bibi McGill. "A wide range of recent studies have found that exercise improves brain function, structure and connectivity. These brain improvements are directly linked to improved learning, memory and cognitive function. If you don't use it, you'll lose it so… keep it moving."
Fuel Your Fire
Hippocrates, the father of modern medicine famously said, "Let food be thy medicine, and medicine be thy food." From mugs of steaming yak milk tea full of spices to wild-harvested cordyceps mushrooms to the world's finest turmeric stirred into curry dishes, we've seen firsthand how the people of India and the Kingdom of Bhutan live out the Ancient Greek genius's philosophy in their daily diet. In the villages of the Himalayan Plateau, there is no delineation between food and medicine – everything people there eat has a purpose and comes from a locale unaffected by pesticides, herbicides, heavy metals as well as all the other contaminants that often make their way into the Western food supply. 
While not everyone can afford to drop $500 a week at Whole Foods, you don't need to in order to upgrade your approach to food. HANAH Hero Mark Abma has become friends with nearby organic farmers and gets fresh fruit and vegetables for knock-down prices all year long. He also bolsters this by growing peppers, herbs, and more in his home garden. Another Hero, snowboarder Travis Rice, uses whatever local fruit he can get his hands on when he's globetrotting, such as the mango, coconut and starfruit he picked up in French Polynesia for a Bora Bora fruit bowl. You can follow Travis's lead by stacking nutrient-rich superfoods with HANAH ONE and Ashwagandha+.
Create Space for Creativity
Another way to upgrade your life is to get your creative juices flowing. We often talk about creativity like it's this mysterious gift you're either born with or not, but as award-winning photographer and founder of CreativeLive Chase Jarvis suggests in his new book Creative Calling, it has more to do with creating a daily practice. So if you've been telling your family for years that you're planning to write a novel, it's time to get started by setting aside 20 minutes a few mornings a week to scribble. Want to learn to paint but not sure where to start? Then talk a friend into attending art classes with you. Always dreamed of playing the piano? Stop making excuses and find a local instructor. 
For HANAH Hero Bibi McGill, a polymath who was creative director for Beyonce's band, and is currently a yoga teacher, DJ and entrepreneur, it's also important to find a location that's conducive to creativity. "I deliberately create space in my life and a place of peace in which I can focus intently," Bibi said. "When I'm in this mode, I make sure that I'm not going to be disturbed and clear my calendar so I don't need to worry about having to be somewhere or do something. Once I'm in this contemplative or meditative state, I'll just pick up my guitar or a sketchbook and let the ideas flow."
When it comes to getting the results you're after and living your best life, all it takes is a few minutes and a little thought to eat well, move often, and tap into your inner needs. Doing so - along with taking HANAH superfoods daily – will infuse your routines with greater purity and quality.
Learn more about HANAH's commitment to Purity, Quality and Results in these other blogs:
Like this post? Share it!