Give the gift of HANAH this holiday season
Give the gift of HANAH this holiday season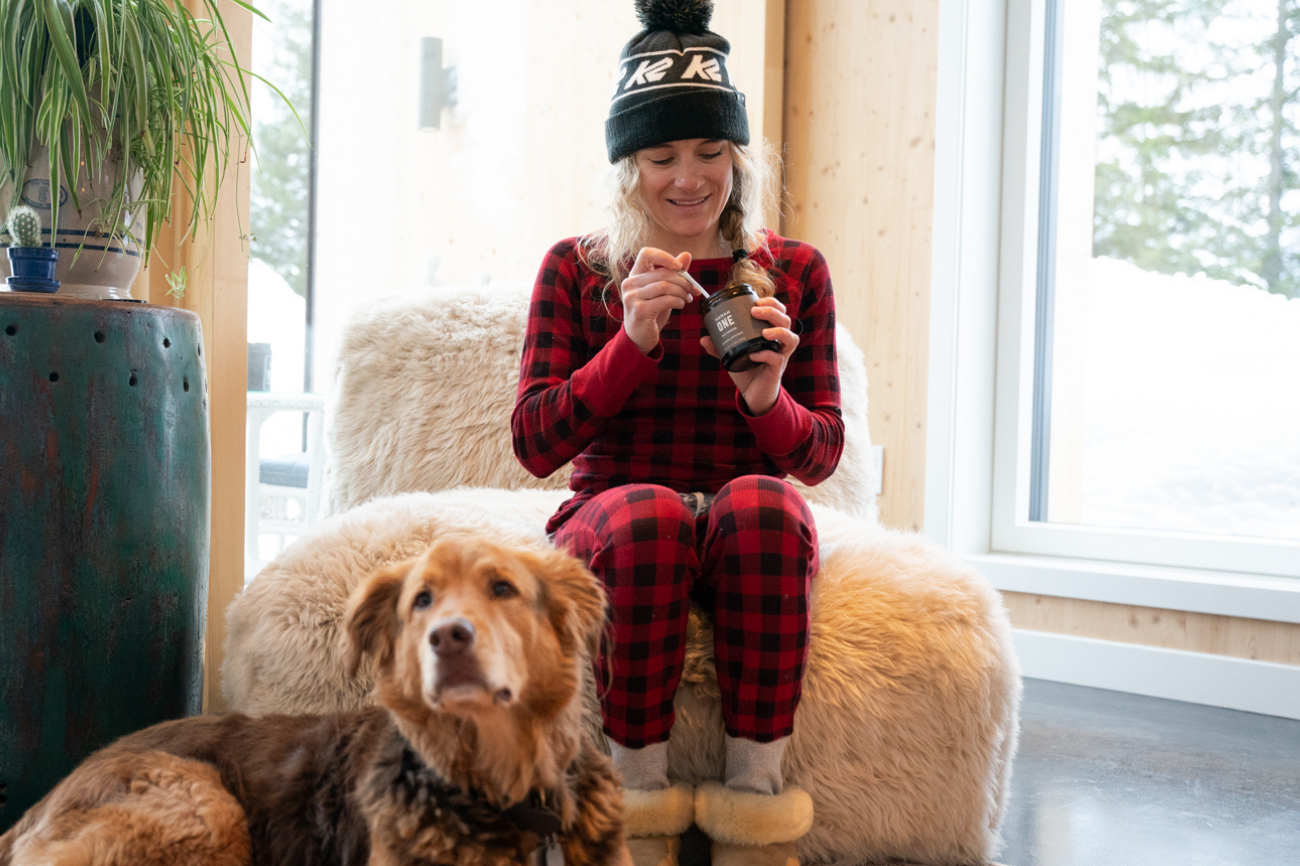 The best HANAH gifts for everyone on your list
We know the holidays can be a stressful time, which is why we've put together a HANAH holiday gift guide. Whether you're looking for something to gift your cousin who loves to workout, your day-tripping friend, or your coffee-loving boss, here is our guide featuring our favorite HANAH gifts for everyone on your list.
We've worked closely with traditional medicine practitioners in India and the Kingdom of Bhutan to support ancient traditions and create a line of sustainably and ethically sourced herbal remedies. All of our products are hand and wild harvested by local collectors, following natural seasonal growing cycles in India and Bhutan, and made following ancient methods.
HANAH devotees include Oscar-winning filmmaker Jimmy Chin, elite athletes Travis Rice, Ian Walsh, Kit DesLauriers and Angel Collinson, and a host of entrepreneurs, wellness coaches, yogis and chefs.

Best gifts for the coffee (or tea) lover
HANAH Coffee Boost & Yeti mug: HANAH Coffee Boost is a blend of three nootropic herbs (ashwagandha, Mucuna pruriens and Bacopa monnieri) with coconut milk powder, designed to naturally supercharge your daily coffee or tea ritual. Together these ingredients help to support brain function, boost mood, soothe the nervous system and help the body adapt to stress. Our red 10-ounce stainless steel HANAH x Yeti mug is perfect for hot or cold HANAH-inspired drinks.

Best gifts for skin and beauty
Beauty starts from the inside. Fight free radicals and promote healthy cell regeneration while expelling damaged cells and toxins with antioxidant, anti-inflammatory and antimicrobial herbs and ingredients.
HANAH ONE: Several herbs in HANAH ONE, such as turmeric, ashwagandha, gotu kola, holostemma, amalaki and punarnava, are known in Ayurveda for their anti-aging effects and benefits to the skin.
HANAH Ashwagandha+: Ashwagandha has been shown to possess anti-aging, anti-inflammatory, antioxidant and rejuvenating properties. It helps in rapid cell regeneration and rejuvenation that in turn helps delay signs of aging.
HANAH Turmeric+: The compound curcumin in Turmeric has shown to possess a powerful anti-aging effect. It has anti-inflammatory properties and antioxidants that support glowing skin.

Best gifts for working from home

Best gifts for the person who does it all
Maintain natural energy levels throughout the day, say goodbye to the mid-afternoon crash and help support the body's ability to handle stress and balance hormones with adaptogenic herbs. Adaptogens are an elite class of herbs that help the body's ability to adapt to stress and impart strength, energy, stamina, endurance, and improve mental clarity. Research backs up these claims, suggesting that adaptogens do have the potential to reduce stress, improve attention, increase endurance, and fight fatigue.
HANAH ONE: Includes 7 adaptogenic herbs, including ashwagandha, amalaki, gotu kola, turmeric, shatavari, licorice and long pepper.
HANAH Ashwagandha+: Medical researchers are fascinated with ashwagandha and have conducted hundreds of scientific studies on its healing powers. Research has shown this super-herb supports mental clarity, concentration and alertness. It can improve energy, performance and sleep while at the same time reducing stress, anxiety and fatigue.

Best gifts for the athlete or outdoor enthusiast
Jimmy Chin Signature Series: Elite climber, adventure athlete and Oscar-winning filmmaker Jimmy Chin curated three of his go-to HANAH products. This trio includes the products he relied on when filming his Academy Award-winning documentary Free Solo to enhance his focus, energy levels, and help bolster his immune system.
HANAH Cordyceps+: The nine herbs in HANAH Cordyceps+ have been used together for thousands of years in traditional Bhutanese medicine to support mental and physical stamina, vitality and immunity. Often nicknamed the 'athlete's ally,' it is known for its ability to enhance athletic performance using one of its superstar ingredients, adenosine triphosphate.
HANAH Ashwagandha+: Athletes that find Ashwagandha tend to share it with everyone they know, claiming its "horse power" like effects. Published medical studies have reported that the herb improved cardiorespiratory endurance in athletes, increased muscle strength and decreased exercise-induced muscle damage.

Best gifts for the entrepreneur
Support mental clarity, focus and memory and help eliminate brain fog.
HANAH ONE: The formula of healthy herbs, adaptogens and nootropics helps combat the everyday stressors of a busy work day and gives entrepreneurs that extra edge to keep the body and brain active.
HANAH Coffee Boost: For when you need your mind to stay sharp and to keep stress at bay, which enterpreneurs often do, this blend of brain-boosting nootropic herbs delivers results.

Best gifts for the frequent traveler or road warrior
Immunity-on-the-Go Bundle: We've bundled together two of our favorite herbal superfoods – HANAH ONE Go-Packs and HANAH Shilajit+. Even though each works fantastically on its own, they are even more powerful when used together.
Morning Buzz Go-Pack Bundle: Two of our most popular products

– HANAH ONE Go-Packs and HANAH Coffee Boost – 

will transform your morning routine and power you throughout the day.
Need more holiday gift inspiration?
Check out these other HANAH blogs: 
Like this post? Share it!