HANAH holiday gift guide — the best of 2020
HANAH holiday gift guide — the best of 2020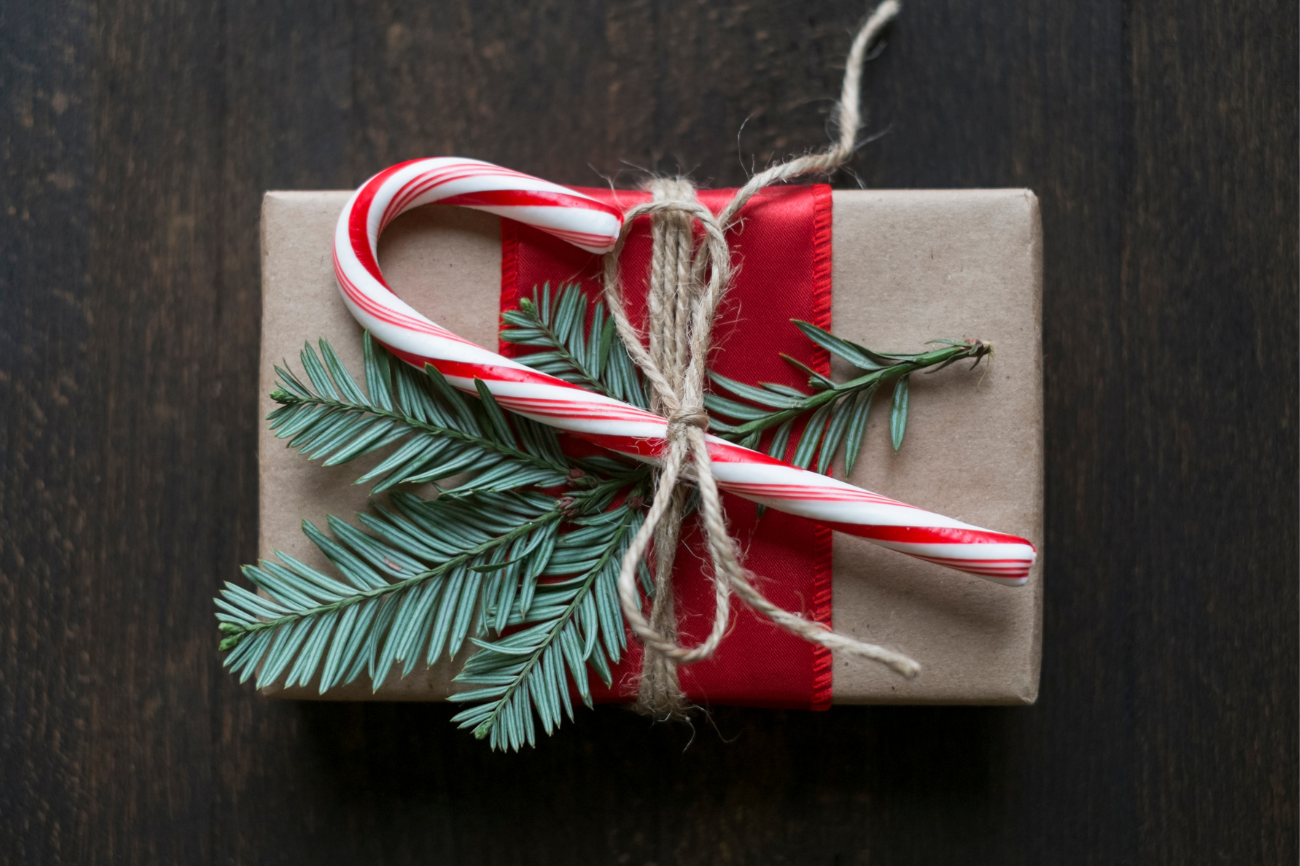 Our favorites, for all of your favorites.
This holiday season, give your friends and family a gift they'll love from HANAH's curated Holiday Gift Guide. We've carefully compiled some of our favorite products, small businesses and organizations of the year so you can find the perfect gift for the special people in your life while supporting some great brands and causes.

Goodmylk Co. holiday bundles
This game-changing, industry disrupting brand offers sustainable, pure and fresh plant-based mylk products and latte mixes to keep you fueled and feeling good. 
Shop here and receive 10% off your order with code HANAH10.

Wandering Bear Coffee holiday gifts
Give the gift of strong, smooth coffee with Wandering Bear's top quality grounds, cold brews and 100% recyclable coffee pods.

Carter Country Meats Bighorn Boxes
This family-owned ranch is producing 100% grass-fed beef that is the healthiest and most flavorful in the world, while staying true to their regenerative land and ranching practices for a truly sustainable and responsible experience.
Shop here and receive 15% off of your order. Discount will be automatically applied at checkout.

Jimmy Chin fine art prints
From stunning stills of faraway wonders to iconic shots from his Academy Award winning film "Free Solo," fans and art-lovers alike can adorn their spaces with Jimmy's world-renowned original photography.

HANAH ONE herbal supplement
Give the gift of good health this season with our flagship product, HANAH ONE. This blend of 30 wild-harvested botanicals in a base of honey, ghee and sesame oil provides natural and sustainable energy, improved focus, strengthened immune system and more.

POW donation
Protect Our Winters (or POW) is a community of passionate outdoor enthusiasts working to protect the places and lifestyles they love from climate change. Make a donation on behalf of the environmentalist in your life for a unique and meaningful gift.

Rising Springs mineral spring water
Rising Springs' 100% natural geothermal spring water is bottled directly at the source and contains naturally-occurring minerals that revitalize and restore. The small, family-owned business has a long history of water conservation and remains stewards of the Rising Springs source and surrounding land in Idaho.
Shop here and use code SPRING15 for 15% off your first order

Nomad Inc. custom outdoor adventure trip
For the adventurous person in your life, Nomad Inc. specializes in custom skiing/snowboarding, surfing and mountain biking trips, artfully crafting an authentic trip itinerary to bring your inspired adventure to life.

Shayna Hiller online yoga and wellness classes
With over a decade of experience and resounding love from her Venice Beach-based clientele, Shayna is offering her classes, workshops and trainings to yogis and wellness seekers all over the world.

Will McKay mountain photography
Bring beautiful mountain landscapes indoors for the outdoor enthusiast on your gift list. Will McKay's natural light compositions transport onlookers to the solace of the wild outdoors.
Shop here and enter code WINTER25 at checkout for 25% all prints.

Rise Nation class pass
Renowned LA trainer, Jason Walsh, developed this unique, low risk climbing workout after training countless clients with injuries from other fitness trends. With studios in five US states, a Rise Nation class pass could be the perfect gift for the fitness-focused person in your life.

Random Golf Club gear and accessories
RGC offers unique and stylish apparel and accessories for golf lovers everywhere. The online community, and now shop, was created to make every person who steps foot on a golf course feel welcome.

Medicine Wheel Wellness virtual classes or workshops
Voted the best health and fitness center in Jackson Hole, Wyoming, Medicine Wheel Wellness now offers virtual wellness workshops, yoga, pilates classes and more.

Waves for Water donation
Waves for Water works to make clean water accessible for everyone who needs it. Over the past ten years, W4W has implemented 155 clean water programs in 48 countries, impacting an estimated 3,750,000 people. This holiday, consider a donation to their efforts on behalf of the humanitarian on your gift list.

Garrett Leight eyewear and accessories
This independent, California-based company is crafting the highest quality eyewear out there in trendless and timeless designs that never go out of style.

Guayakí Yerba Mate
Yerba mate has the strength of coffee, the health benefits of tea and the euphoria of chocolate, all in a single drink. Guayakí's business model isn't just about selling mate, but also to regenerate ecosystems and create a positive global impact.

Joan of Sparc astrology reading or 'Sparc Session'
These online wellness sessions are great gifts for those looking to prioritize self care and inner work heading into the New Year. Joan of Sparc invites us all to imagine a world in which self-care is the new normal.
Shop here and receive $10 off your purchase with code FIRST.

Rise Brewing Nitro Oat Milk Mocha
Rise's nitrogen infused brewing method creates a creamy, slightly sweet and refreshingly smooth taste while naturally preserving their coffees for up to 6 months.
Shop here and use code MOCHA2020 for 50% off when you purchase two oat milk mocha 12-packs through the end of 2020.
Need more gift inspiration?
Check out our HANAH gift recommendations for everyone on your list.
Like this post? Share it!