CLOSED: Enter to win a Jimmy Chin print and Signature Series HANAH bundle
CLOSED: Enter to win a Jimmy Chin print and Signature Series HANAH bundle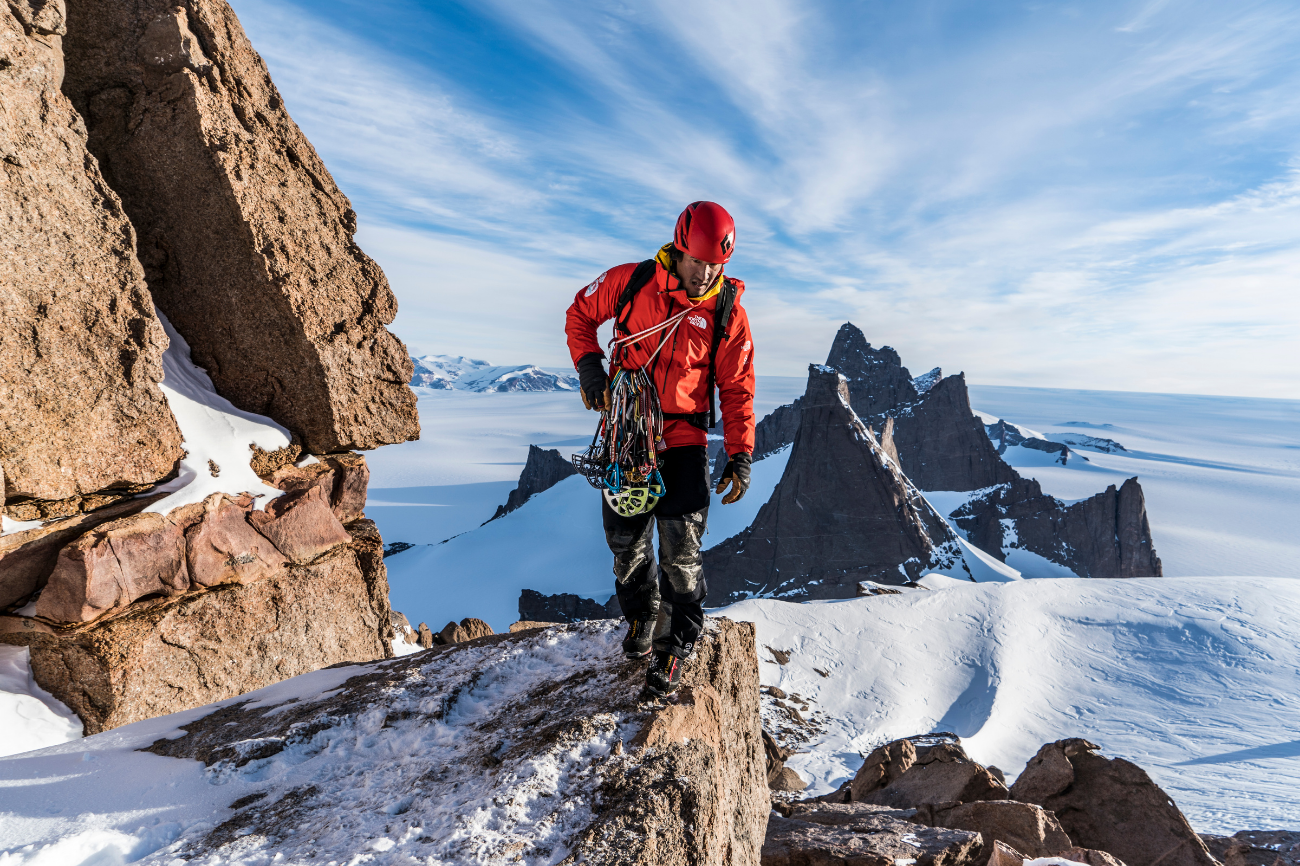 Adorn your favorite spaces with fine art prints from the new JimmyChin.com online shop
World-renowned climber, mountaineer, skier, filmmaker and photographer, Jimmy Chin inspires both behind the lens of a camera and in front. As a photographer and filmmaker, his experience as an extreme sports athlete inspires his unique and often gripping perspective to storytelling. The result — resounding recognition and praise. His compelling works have earned him numerous photography awards, magazine cover features and even a coveted Academy Award for Best Documentary Feature in 2019 for Free Solo. However, awards and recognition are not what drives Jimmy to keep pushing the boundaries of his crafts."It's about sharing stories that inspire people and open their eyes to a different world," he says. It's this dedication to inspiring others that makes HANAH proud to support Jimmy in all of his endeavors.

With the recent launch of his new website, it's easier than ever to access Jimmy's works — from stunning stills of faraway wonders taken on expedition to breathtaking shots captured during the filming of Academy Award winning documentary feature, "Free Solo." Fans and art-lovers alike can purchase fine art prints to adorn their walls from his online shop. In continuing his ongoing dedication to environmentalism and giving back, 25% off the profits from his "Free Solo" prints goes towards supporting the Alex Honnold Foundation — which is working towards equal access to solar energy for all.
"It's about sharing stories that inspire people and open their eyes to a different world." – Jimmy Chin
At HANAH, we share in Jimmy's mission of inspiring and motivating others, whether that be as part of their journey towards long-term health or as part of their desire to see the world in a new way — through the eyes, and via the adventures of Jimmy Chin. That's why we're teaming up with Jimmy to giveaway three prints of his photograph, "The Middle Teton Under the Milky Way," digitally signed by Jimmy himself. Each winner will also receive a Jimmy Chin Signature Series from HANAH, featuring the three products he takes every day — HANAH ONE, Turmeric+ and Ashwagandha+.
How to enter
Scroll down to enter your name and email address.
For an extra chance to win, like the giveaway post on HANAH's Instagram, tag a friend in the comments who would like this giveaway and make sure you're following @hanahliving and @jimmychin.
Want more Jimmy Chin?
Photo credits:
Cover photo by Conrad Anker
"The Middle Teton Under the Milky Way" by Jimmy Chin
Like this post? Share it!