Welcoming winter with professional snowboarder Shin Biyajima
Welcoming winter with professional snowboarder Shin Biyajima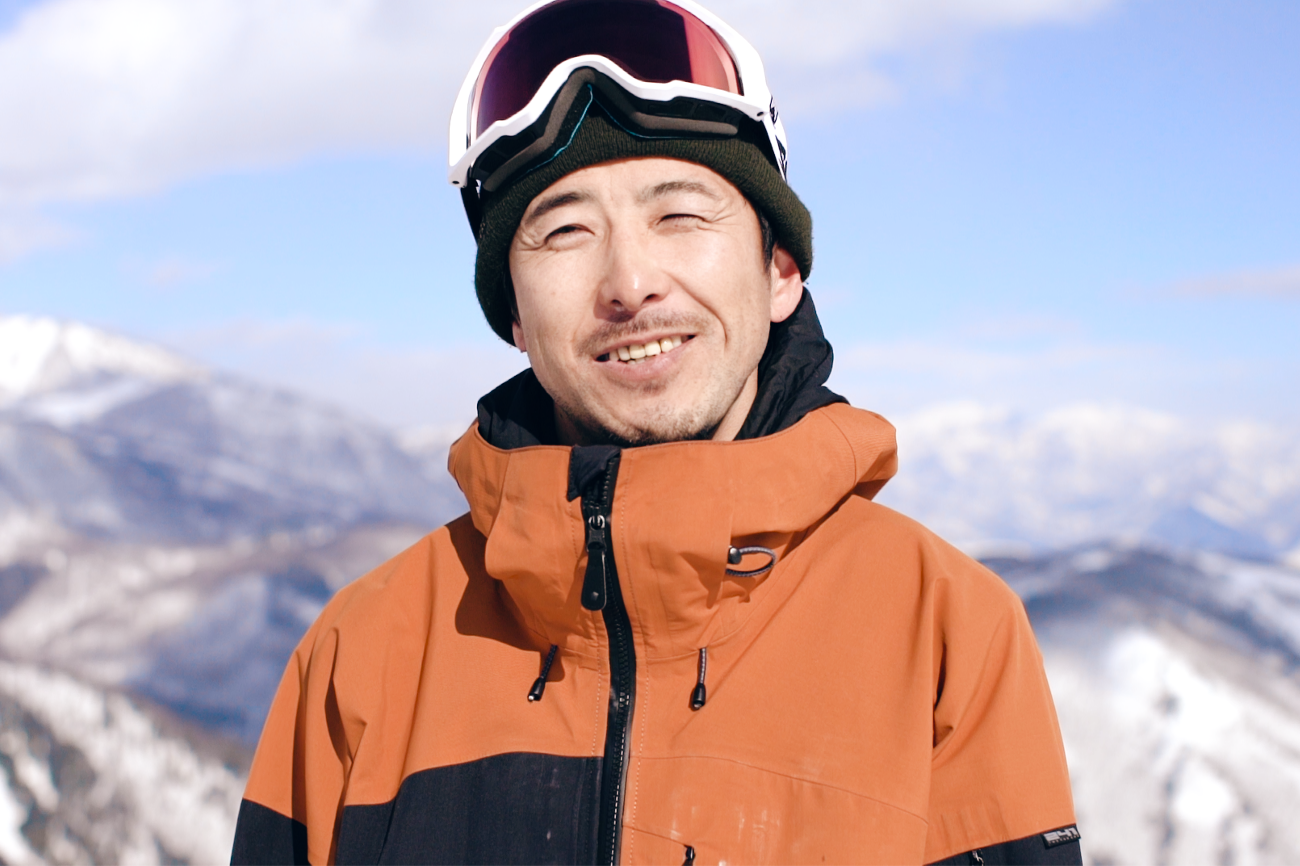 This season, Shin takes his "go with the flow" approach on the road to explore his Japanese roots
Winter brings with it a notorious plethora of changes. Whether it is adjusting to the colder temperatures and shorter days, craving comfort foods, or an all-consuming excitement to hit the slopes, it can take intentionality to adjust to the winter season.
In this series, we take a look at how some of the most inspiring athletes and wellness experts welcome winter. It takes more than just willpower to adapt to this season, and each person has their own tips, rituals and philosophies to keep up with their goals while still finding time for enjoyment. Get inspired by the mental, physical and emotional approaches these seasoned winter veterans take to make the most of this winter.
About Shin
Hailing from Nagano, Japan, Shin is a professional snowboarder known for his humble demeanor and dominant approach to big mountain riding. When not exploring new terrain in the famous powder-filled mountains of Hakuba in the Japanese Alps, he's off making a name for himself in places like Jackson Hole, Wyoming and the Alaskan backcountry. Shin appeared in "The Fourth Phase" and is the subject of Travis Rice and Justin Smith's short film, "Ikigai: The Shin Biyajima Story," an intimate portrait that explores the process and motivation behind growing up and riding in the land of the rising sun and bottomless snow.
Welcoming winter
This winter, Japanese snowboarder, Shin Biyajima, continues to live out his "eat, sleep, snowboard" lifestyle while also exploring his roots. Shin is always on the move. Whether in the snow or on the road, he is taking advantage of the beautiful, Japanese scenery and approaching this winter with a go-with-the-flow attitude.
Where most snowboarders amp their gym training for the season, Shin focuses mostly on snowboarding — and snowboarding a lot.
"Everyday is eat, ride, sleep, repeat."
Accompanied with snowboarding, Shin stretches, practices a lot of yoga and spends time Onsening (Onsen meaning "hot springs" in Japanese).
A new addition to his winter lifestyle this year is a tiny house on wheels. Road-tripping in his new mobile tiny home is Shin's new avenue to deeply explore the mountains of Japan where he was born. Building the tiny house himself has added to a busy transition to winter, but Shin believes this will allow him to see his homeland in a new light while doing what he loves.
"This is something different for me to enrich traveling and riding in Japan."
Traveling around the country via a mobile tiny house surely fits Shin's mantra on how to see results in winter: "Go with the flow like the clouds, chase the storm and focus on making it simple." Spending winter on the road is the perfect time for him to be free, as he switches up his activities with mountain biking, surfing or continuing to make his own lines in the snow.
The "eat" and "sleep" of Shin's "eat, sleep, ride" are what help keep him going in the winter. For natural, sustained energy and focus, Shin relies on HANAH ONE Go-Packs while on excursions. At least once during the day, Shin also adds HANAH ONE to his new favorite drink, Amazake, a traditional Japanese fermented rice drink. Especially for the cold, winter days, Amazake hits the spot. The Japanese native further embraces his roots by sticking to a traditional Japanese diet: Miso soup, pickles, salads, fish and sushi. Keeping it simple with his foods throughout the day keeps him light on his feet but satisfied. Although, when it comes to dinnertime, the snowboarder sometimes eats two dinners.
"Sometimes I have a double dinner. I will have a meal just after riding and then go back home to have dinner again."
This winter should be more interesting, and potentially more challenging for Shin as he explores and rides throughout Japan. His love for the snow and for his country keep him hungry for exploring more of it. With a genuine love for what the season brings, and such joy and curiosity for the land under your feet (or mobile tiny home wheels), how can you not have a successful winter season?
Want more winter content? Check out these blogs:
Like this post? Share it!