HANAH recipes for a happy and healthy Thanksgiving
HANAH recipes for a happy and healthy Thanksgiving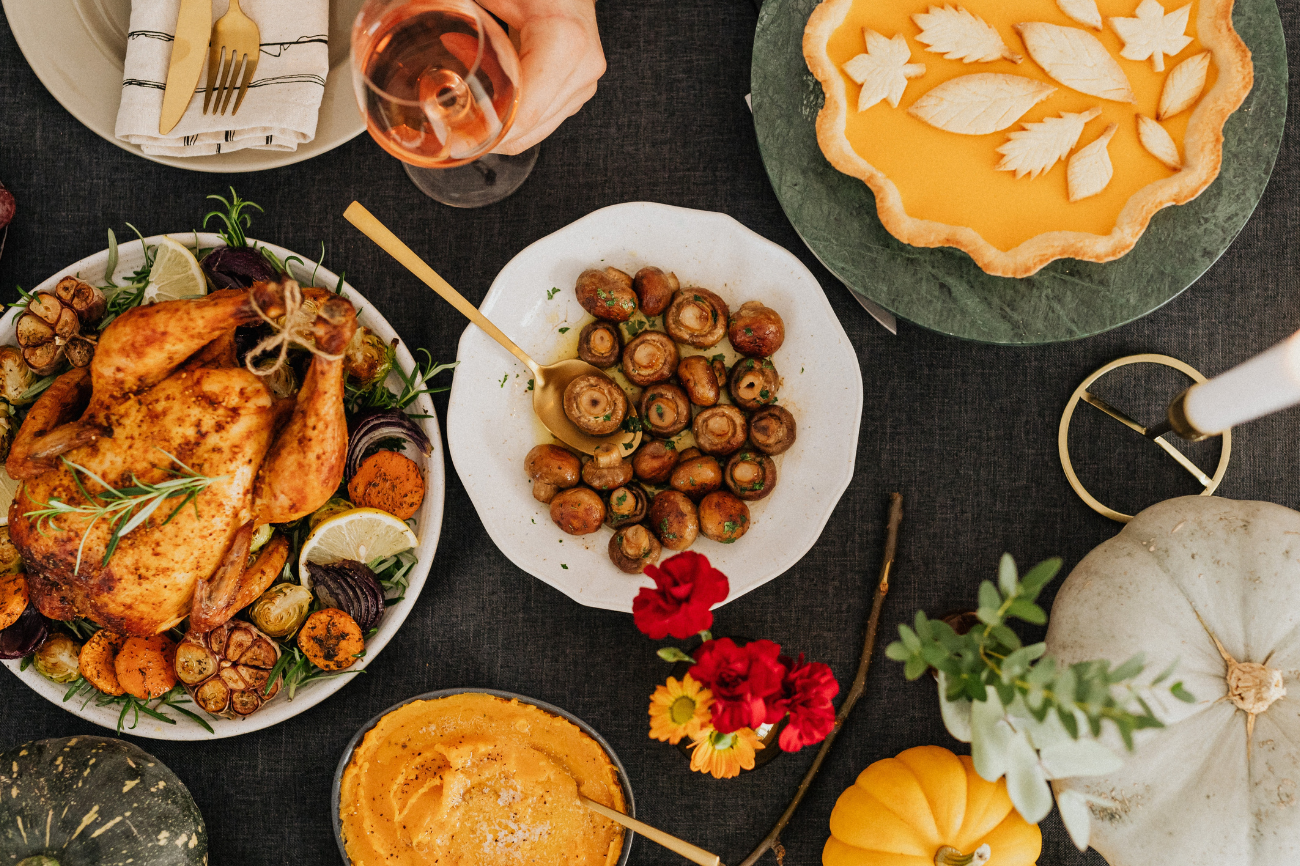 Is your Thanksgiving meal planned yet? Here's a little inspiration for you. We rounded up some of our favorite HANAH recipes that make for a perfect addition to the Thanksgiving meal line-up.
HANAH adaptogenic pumpkin pie
This holiday season, take your pumpkin pie to the next level with the addition of adaptogens. Our version of the classic dessert features an Ashwagandha+ infused crust and HANAH ONE pumpkin filling topped with coconut whipped cream.
Turkey brine and HANAH ONE rub
The turkey is the main event at Thanksgiving so give it a little extra attention this year with an adaptation of one of our favorite brine recipes followed by a HANAH ONE rub.
HANAH ONE glaze and marinade
This simple glaze or marinade created by expert butcher Nate Singer is an amazing addition to your grass-fed meat or seasonal veggie of choice. Whip it up to give a kick to your dinner whether it's grilled, baked, seared or pan-fried.
HANAH breakfast cookies
These cookies are the perfect light breakfast to enjoy on Thanksgiving morning while you're watching the parade (with coffee of course), or as a snack to hold you over until the big meal. Wellness chef and holistic nutritionist McCauley Tawpash created this recipe, so you can be sure it's both delicious and full of nutritious whole foods.
HANAH superfood mocktails
We created this recipe for New Years Eve, but there's really no wrong time for a refreshing mocktail. ry our favorite honeyed blood orange and rosemary combination or get creative and follow our simple steps for crafting your own custom superfood mocktails.
Like this post? Share it!