Special HANAH offer: Get a print from Jimmy Chin's iconic photo library
Special HANAH offer: Get a print from Jimmy Chin's iconic photo library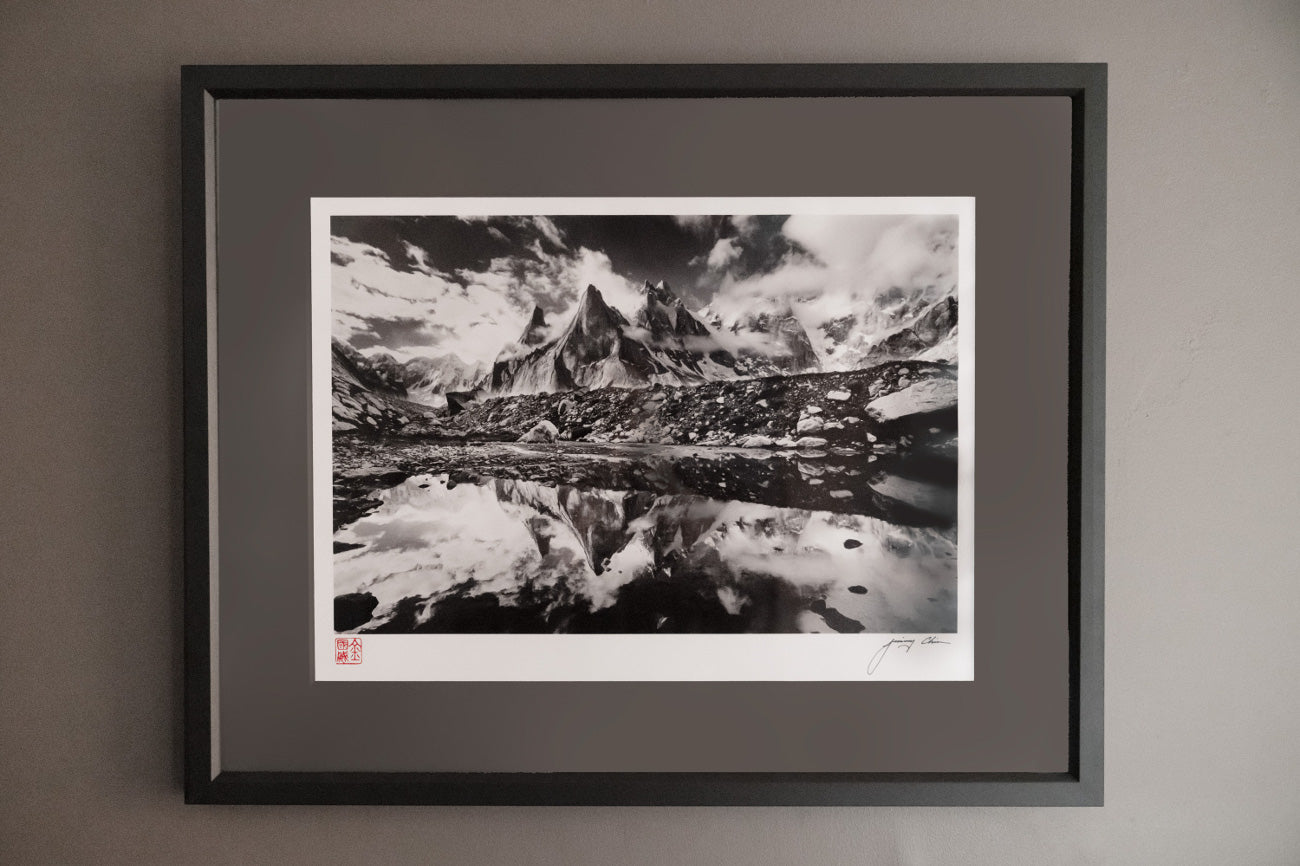 In honor of award-winning photographer, Oscar-winning filmmaker and renowned climber Jimmy Chin, we are honored to share a rare 10% discount on four iconic prints from Jimmy's photography collection. This offer is valid until August 31st, 2019. 
Learn more below about each available image and how to order.  
We're also offering Jimmy's Signature Series product bundle of HANAH ONE, Turmeric and Ashwagandha for $125 (a $140 value when purchased independently). 
"I decided to approach HANAH with the idea of creating a product bundle after I became hooked on taking the combination of HANAH ONE, Ashwagandha+ and Turmeric+ during the three-year filming of "Free Solo." This trio noticeably enhances my focus and energy levels and really bolsters my immune system. I occasionally throw in Cordyceps+ on heavy days, but this main trio is the core of my supplement regime. So much so that I shared them with the film team for support during the long days on the road and on the wall of El Capitan." – HANAH Hero Jimmy Chin
Discover the stories behind Jimmy's photos
To order one of Jimmy's photographs, download the order form here and email it to eric@jimmychin.com. 
Charakusa Valley, Karakoram, Pakistan

"The Charakusa Valley, Karakoram, Pakistan – ringed by K7, K6 and a pantheon of granite towers, it is an alpine rock climber's paradise. This image is from one of the first rolls of film I ever shot with an SLR camera and an epic 3 month expedition that essentially launched my photography career. I still consider it one of the most beautiful places I have ever been." – Jimmy Chin
Mt. Meru, Garhwal Himalayas
Portrait of the Shark's Fin route on Mt. Meru, taken during Jimmy's successful summit ascent with climbing partners Conrad Anker and Renan Ozturk in 2011, the first ever ascent of this peak. The trio of climbers first attempted the route in 2008. The story of these expeditions is the subject of Jimmy's award-winning film, "Meru." 
Grand Teton, Wyoming

Shot during an aerial reconnaissance flight as the sun sets over the majestic Tetons in Jimmy's hometown of Jackson, Wyoming, for National Geographic in 2015. Jimmy has been known to climb Grand Teton (elevation: 13,775 feet... about 7,000 feet of elevation gain from the valley) and ski down before lunch. 
Chamonix, France

Ski mountaineer and HANAH Hero Kit DesLauriers shows us a little steep skiing in the shot that we used in our first HANAH Photo Giveaway in February. Kit is the first person in the world to ski down from the peaks of all the Seven Summits—the highest mountain on each of the seven continents—after climbing them first. Jimmy has joined Kit on several expeditions, and captured this photo on a trip to Chamonix, France, one of Kit and her husband Rob DesLauriers' favorite places to ski. 
How to order
Please download the order form here and email eric@jimmychin.com to receive the special HANAH 10% discount code and instructions on how to order online directly from www.shop.jimmychin.com. Offer expires on July 12, 2019.
Print size (inches) + special HANAH price
12 x 18: $585 (regularly $650) 
16 x 24: $900 (regularly $1,000) 
20 x 30: $1,350 (regularly $1,500) 
Details
All Jimmy Chin prints are printed on Fuji Crystal Archive Paper (matte finish) with a LightJet 430 printer. This combination of paper and printer maximizes the archival quality of the digital prints, designed to last 60+ years before showing signs of fading. Prices do not including matting and framing, or shipping and handling. Visit www.shop.jimmychin.com to see the entire print gallery.
Shipping
Shipping fee is based on the number of prints and desired shipping service. Please allow 3-4 weeks for printing and delivery. Prints are shipped via Federal Express 3-day service. Overnight shipping is available upon request at an additional cost. Prints ship to USA and Canada only. For international shipping requests or questions on shipping, email eric@jimmychin.com.
Read more with HANAH + Jimmy
Like this post? Share it!