Five tips for celebrating Dad this Father's Day (and beyond)
Five tips for celebrating Dad this Father's Day (and beyond)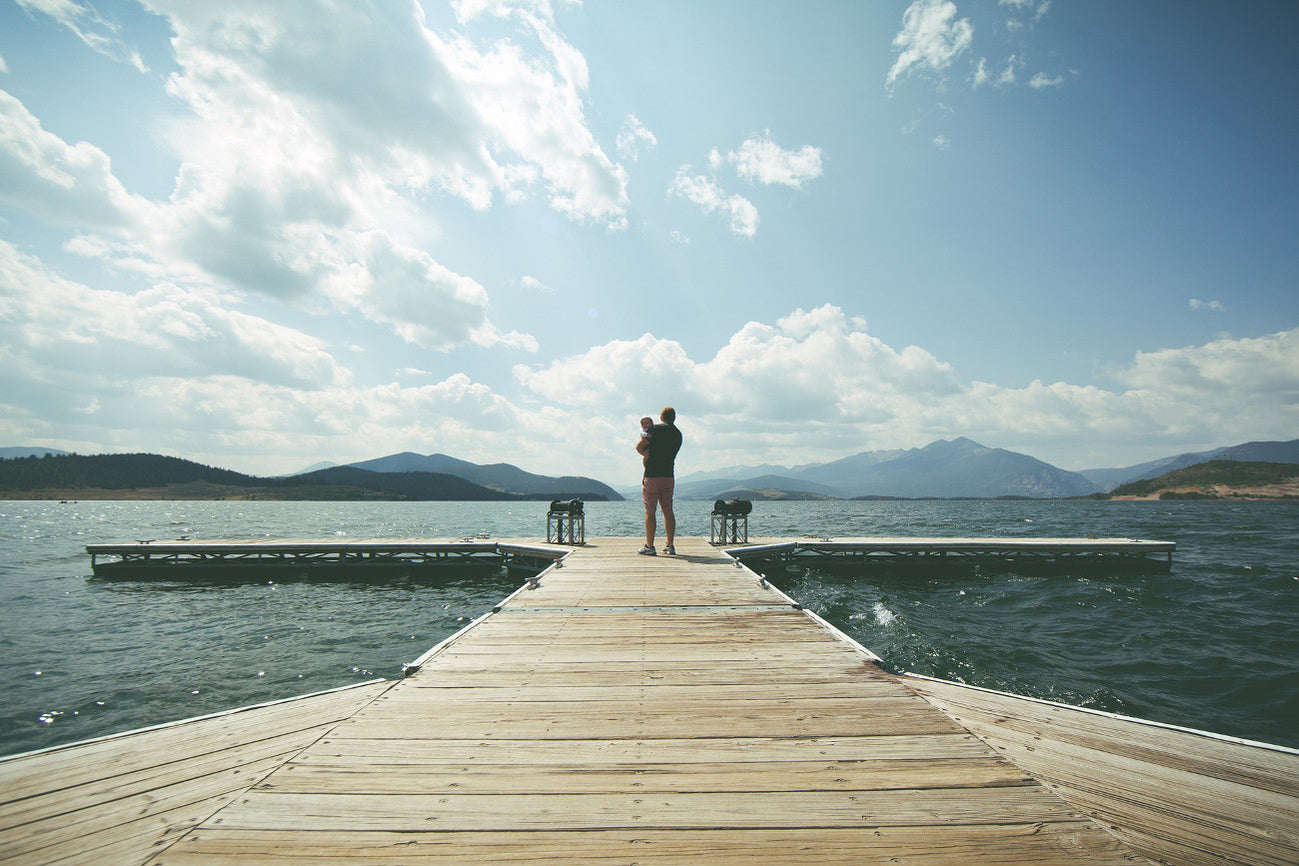 "A successful father will produce a child greater than himself."
– Troy Vincent

Dads are rad and we celebrate him on Sunday as not an accessory to parenting, but as a parent—one of the toughest and most important jobs he will ever have. No longer just "Mr. Mom," but a hands-on parent who shows affection, reads together, and plays with his kids.

The modern dad balances all of this plus work, fitness, diet, sleep and family, amongst other things. This can wear him down and create extra stress. In fact, according to a recent NPR article the male is the more fragile and sensitive sex. In every age group, the death rate for males is higher than females, with that gap only widening in the 50s and 60s. Later in life, men are more prone to weaknesses in their resistance to illness. And it continues until death. Males, on average, live shorter lives than females.

We may be limited in our ability to give the gift of a longer life to our fathers, but certainly we can strengthen the odds in the favor of vitality. And if we encourage dads to be well and take care of themselves, they will then be able to take better care of their children.
5 ways you can support your dad, your children's dad or a male role model on Father's Day (and beyond) 
1. Sign dad up for a share of veggies
Subscribe to a local CSA (Community Supported Agriculture). Encourage him to eat healthy the old fashioned way—with delicious vegetables from a local organic farm. Find simple recipes that you can create together like this marinade or glaze.
2. Start a meaningful conversation with dad
Instead of the weather, sports and/or finances, go deep. Here are some questions to start fun and thoughtful dialogue:
What is your greatest talent or ability?
What was the happiest moment of your life?
What was the hardest thing you went through as a child? How did you overcome it
What is the most embarrassing thing your mother or father ever did to you?
What is the best thing that your grandparents ever cooked? What about your parents?
How are you most different from your parents and grandparents? How are you the same?
What memory do you like the most with your dad?
3. Try a new sport or hobby with dad
Ever tied a fly? Trained for a marathon? Sailed across a body of water? Climbed the highest peak in your state? It's never too late to teach an old dog new tricks. There may be no greater opportunity for bonding than training or learning together. Overcoming adversity is not only a triumph, but it is a memory that will last forever.
4. Spend quality time with dad
Nothing beats alone time with dad. Remove those distractions of the local news on TV, cell phone or staring at a computer screen. Try one of these:
Drive to the country. Find the open road and just be together
Grab an old photo album and reminisce
Pop in an old family home video. Old talent show tapes? Yes please
Head to the basement and renew that rivalry over foosball, HORSE or other games of your youth
5. Send him the Morning Buzz bundle from HANAH
While HANAH ONE gets a lot of kudos for being great for athletic pursuits, it also supports mental focus and clarity and overall health. You can help dad's body adjust to the stress of our lives with HANAH ONE. The adaptogenic herbs in HANAH ONE adapt to individual needs to create stamina, focus and energy so that dad can be present and stay healthy. 
Coffee Boost is a specially-formulated, four ingredient powder you can mix into coffee or any hot beverage. These ingredients were carefully chosen to help improve concentration, memory and mood. Additionally, we've added coconut milk powder to help slow the absorption of caffeine and make that cup of coffee last into the day.
Add these two powerhouse products to your daily regimen and you and your Father are off and running for the entire day. For Father's Day 2020, save up to $23 on the HANAH ONE and Coffee Boost bundle with code 'FathersDayBuzz'.
Author Megan Henderson is a mom, yoga teacher, former organic farmer, and a writer living in Boulder, Colorado where she grows nightshades and 3 children while drinking homemade kombucha under the suburban starlight.
Details
Enter code 'FathersDayBuzz' at checkout for a checkout price of $75, which also includes free shipping in the United States. Offer expires at 11:59 p.m. Pacific time on June 21. Please note: all orders will ship from our warehouse on Monday, June 22.
DISCLAIMER
Like this post? Share it!