Step inside ski mountaineer Kit DesLauriers' morning routine
Step inside ski mountaineer Kit DesLauriers' morning routine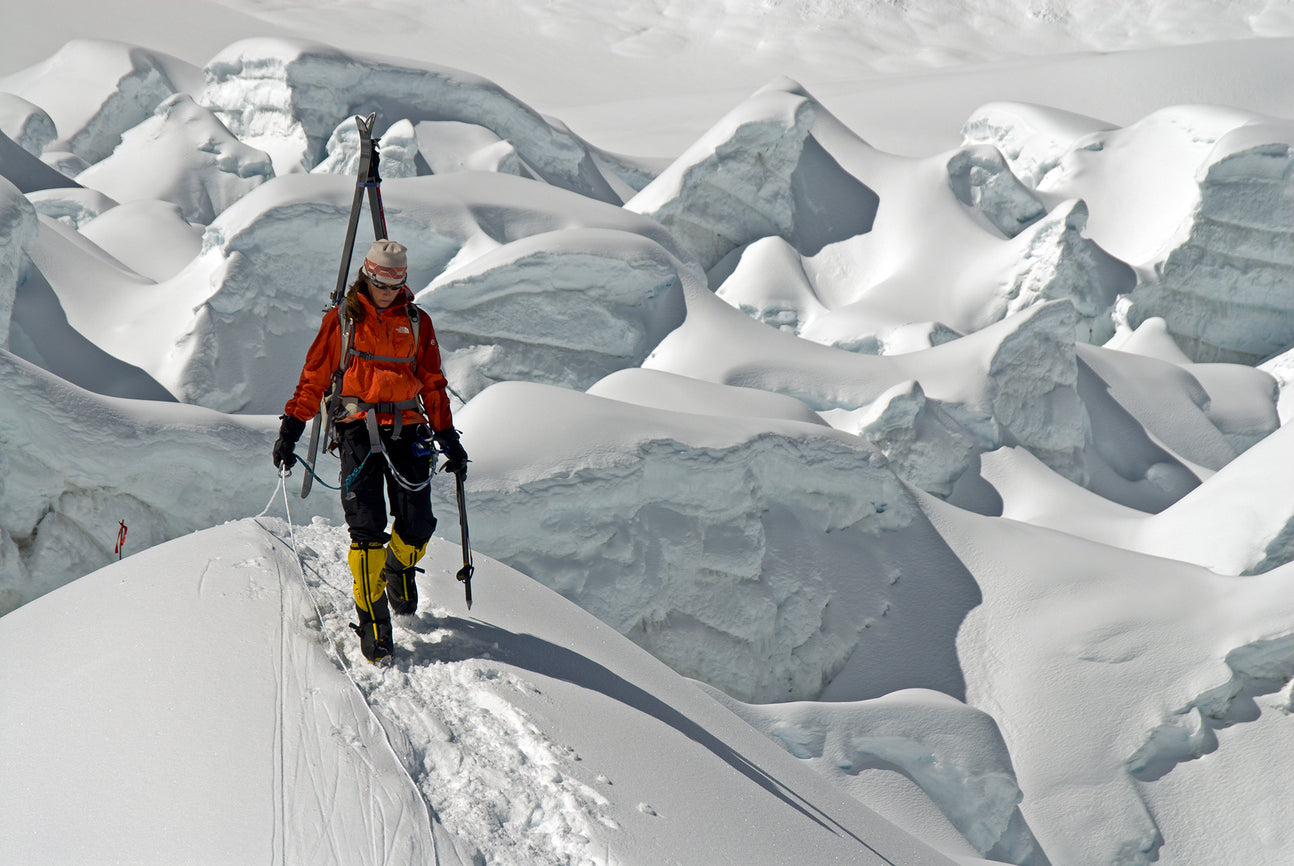 Champion skier and accomplished ski mountaineer, author, and frequent history maker, Kit DesLauriers is the focus of our second episode of Rituals, a short video series that highlights how our HANAH Heroes start each day.
Kit's roster of accomplishments and accolades are awe-inspiring. She is the first person to ski from all the Seven Summits—the highest mountain on each of the seven continents—after climbing them of course. In a little over two years, this project saw her making turns from the summits of Denali in Alaska, Mount Elbrus in Russia, Mount Kosciuszko in Australia, Vinson Massif in Antarctica, Aconcagua in Argentina, Mount Kilimanjaro in Africa, and on October 18, 2006, Kit made history a few times over as the first American and first woman to ski from the summit of Mount Everest in Nepal.
As a member of The North Face Global Athlete Team and the Protect Our Winters Rider's Alliance, she is the first woman to win two consecutive world freeskiing championship titles. Kit also made several first ski descents in the Brooks Range of Alaska, including one where she conducted mapping science that clearly proved which mountain is the tallest in the U.S. Arctic. You can see why she was honored as a National Geographic Adventurer of the Year in 2015 and one of Outside Magazine's Top 25 Athletes of the Year.
Living in the Teton Range of Wyoming with her husband Rob and two daughters, she continues to balance a professional athletic career, epic ski expeditions, raising a family, and advocating for the environment with a grace and dedication that inspires us all. We're honored to share how this hero starts her day—and proud that HANAH helps fuel it.
Click the links to see some of Kit's essentials for a day on the mountain
Gear
Backcountry Research Links
Kit's Turmeric Tonic Recipe
Ingredients
1 teaspoon HANAH ONE
½ teaspoon honey
Directions
Steep tea, then stir in a teaspoon of HANAH ONE and a half teaspoon of honey.  The perfect warming tonic for any time of day, especially on the way to go skiing.
Interested in trying HANAH ONE?


Check out Kit's other blogs with HANAH:
 Cover photo shot by Jimmy Chin
Rituals is HANAH's new video series that explores into the morning routines of some of the world's most inspiring and hardcore athletes, adventurers, creatives, and entrepreneurs. All of these people truly know how to maximize human potential—and it starts when they get out of bed. That's why we're exploring how they start the day in a way that promotes their physical and mental health. See the first episode in our series with Mark Carter here. 
---
DISCLAIMER
Statements throughout this publication have not been evaluated by the FDA. These products are not intended to diagnose, treat, cure or prevent any disease process.
Like this post? Share it!