HANAH launches Rituals video series with Wyoming legend Mark Carter
HANAH launches Rituals video series with Wyoming legend Mark Carter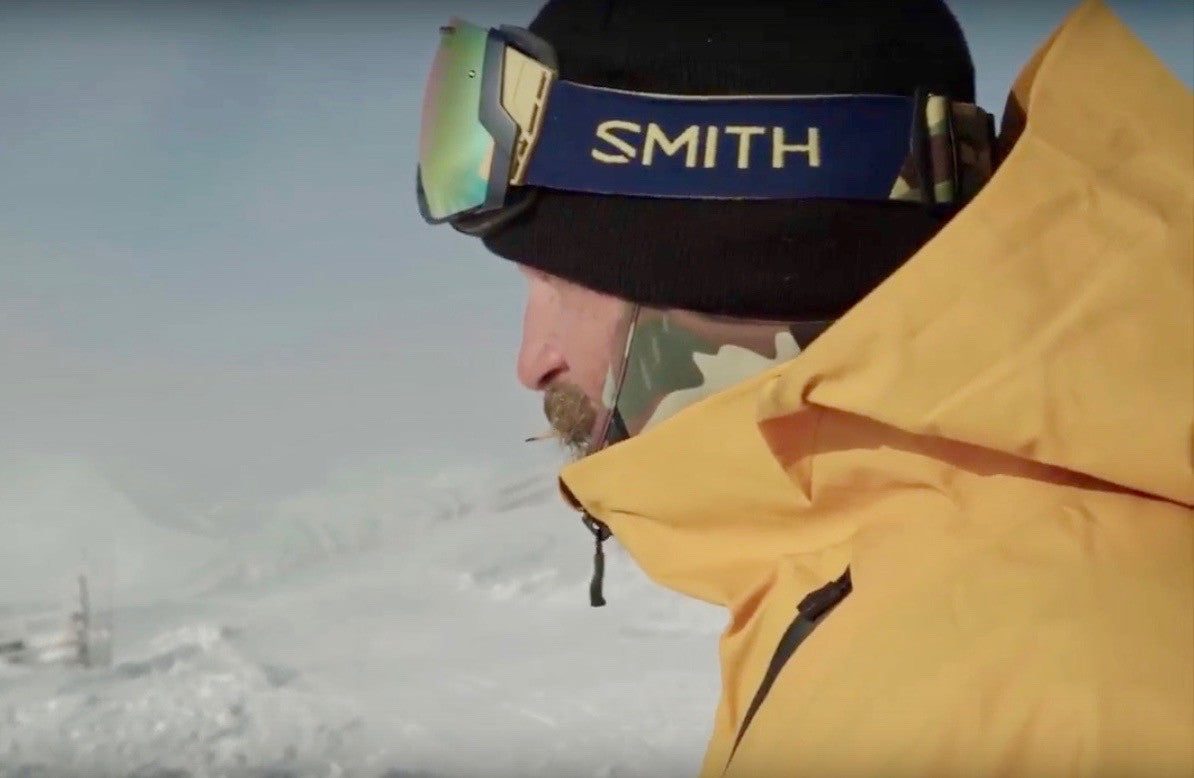 Mark Carter's HANAH Ritual
Today we are proud to present the first episode of Rituals, a new video series that dives into the morning routines of some of the world's most inspiring and hardcore athletes, adventurers, creatives and entrepreneurs.
All at the top of their game, these are the people who truly know how to maximize human potential—and it starts when they get out of bed. We're honored that each person we will feature in this series is part of the HANAH family, and we hope their dedication, drive and humor in starting their day inspires you to get ready for yours.
We're kicking off Rituals with a true Wyoming legend—pro snowboarder and rancher Mark Carter.
Carter is a third-generation rancher and outdoorsman who happens to be a pretty damn good snowboarder too. He's been riding professionally and traveling the world the last 10 years thanks to his gracefully gritty style and sponsors like The North Face and Arbor Snowboards. In the offseason, he spends his days at his family ranch in Ten Sleep, Wyoming, herding cattle and helping his brother RC run Carter Country Meats. Regardless of the season, he charges into every day with dedication, discipline, and a rock solid program.
Click the links to see some of Carter's essentials for a day on the mountain
Gear
Daneson Toothpicks 
The James Brand "Folsom" blade 
Polaris RMK 800 Snowmobile
Cheetah Factory Racing Bag + DD rack 
The North Face Thermoball | The North Face Gloves x3
The North Face BC Riding Vest/Pack | The North Face Brigandine Jacket
The North Face Brigandine Bib | The North Face Base Layers 
Elm Balaclava and Beanies | Verts Snowshoes
Vans Verse Boots | 2 Pair Smith IOX  Goggles | Smith Lowdown XL Shades 
Arbor Clovis Snowboard 159 C | Arbor Cypress Bindings | Bluebird Wax
Ortovox S1 Avalanche Beacon | Black Diamond Poles | VHF radio
Biomat 7000 | Best Made Axe
Safety / Sustenance
32oz Yeti bottle (with Carter's HANAH Coffee)
64oz Yeti bottle (with water, apple cider vinegar, and chia seeds)  
Nuts
Chocolate
Toe warmers | Lighter | First Aid Kit | Sunscreen
Check out Carter making his HANAH Coffee
Ingredients
Directions
Blend in Vitamix 15 seconds.
Enjoy!
Interested in trying HANAH ONE?


DISCLAIMER
Statements throughout this publication have not been evaluated by the FDA. These products are not intended to diagnose, treat, cure or prevent any disease process.
Like this post? Share it!