CLOSED! HANAH Giveaway: Win a framed photo of Kit DesLauriers in Chamonix and a HANAH Prize Pack
CLOSED! HANAH Giveaway: Win a framed photo of Kit DesLauriers in Chamonix and a HANAH Prize Pack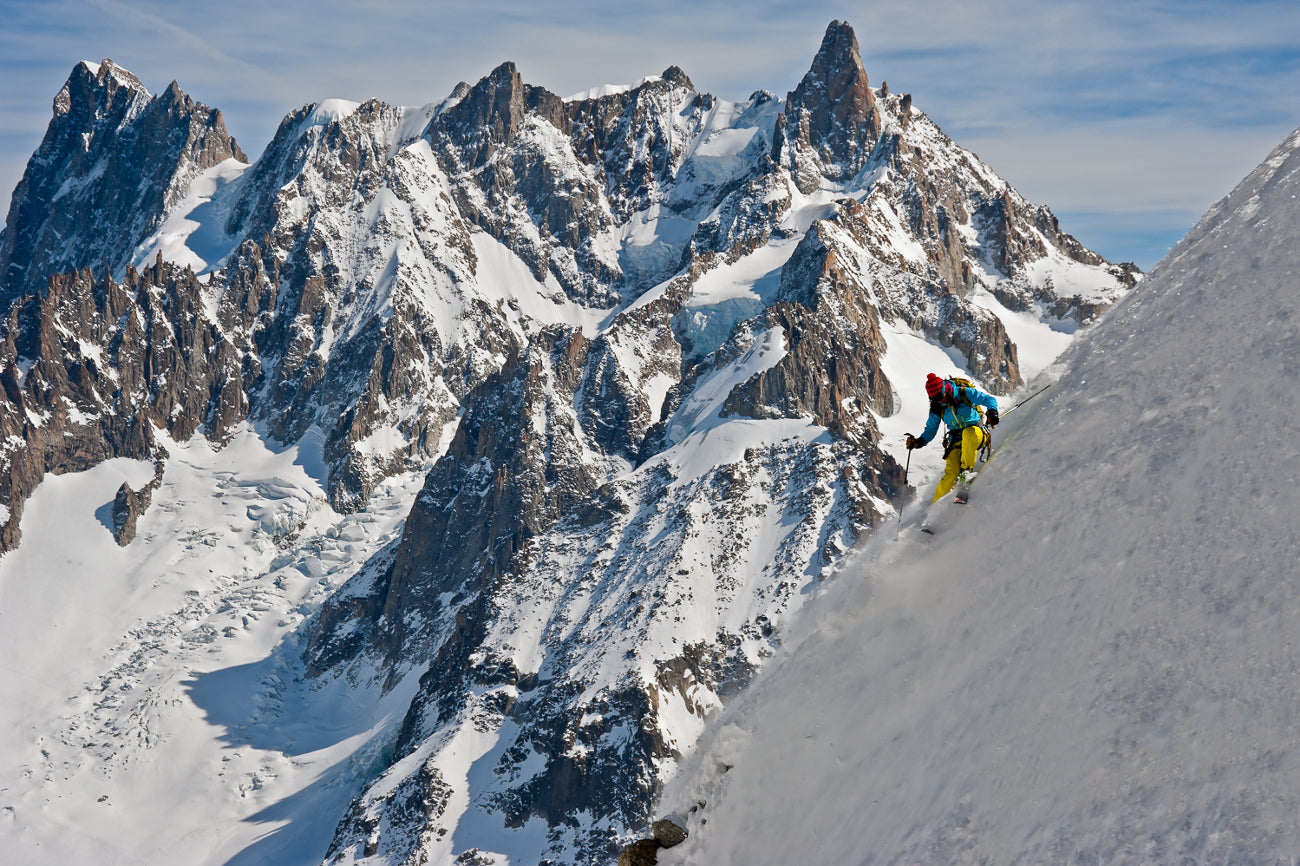 From Jimmy Chin's photo collection
We are excited to give away a signed 11x17 framed print of ski mountaineer Kit DesLauriers from photographer Jimmy Chin's archives, along with a HANAH Prize Pack, which contains some of Kit's favorite herbal superfood supplements: three jars of HANAH ONE, a box of Go-Packs and a jar of Turmeric+.

Named National Geographic's 2015 "Adventurer of the Year," Kit is the first person in the world to ski down from the peaks all the Seven Summits—the highest mountain on each of the seven continents—after climbing them first. Her friend, fellow adventurer and photographer Jimmy Chin, has joined Kit on several expeditions, and captured this photo on a trip to Chamonix, France, one of Kit and her husband Rob DesLauriers' favorite places to ski.

"I know a supplement works when I miss having it in my life once the jar is empty. I feel gently energized when I take a spoonful and more importantly, my body feels supported. I am staying illness free when I have HANAH ONE in my life every day and I've even come to savor it right off the spoon!" – HANAH Hero Kit DesLauriers
After signing up, we encourage you to learn more about what we're calling 'The New Normal.'
Learn more about Kit:
FINE PRINT
No purchase necessary to enter or win giveaway. Giveaway is only open to residents of the United States and Canada, aged 18+ at time of entry. By entering the giveaway you are joining the HANAH mailing list. You may unsubscribe at any time. Contest ends at 11:59pm PST on Friday, March 1, 2019.
Like this post? Share it!