CLOSED: HANAH Giveaway: Win a signed and framed photo of snowboard legend Travis Rice and a HANAH Prize Pack
CLOSED: HANAH Giveaway: Win a signed and framed photo of snowboard legend Travis Rice and a HANAH Prize Pack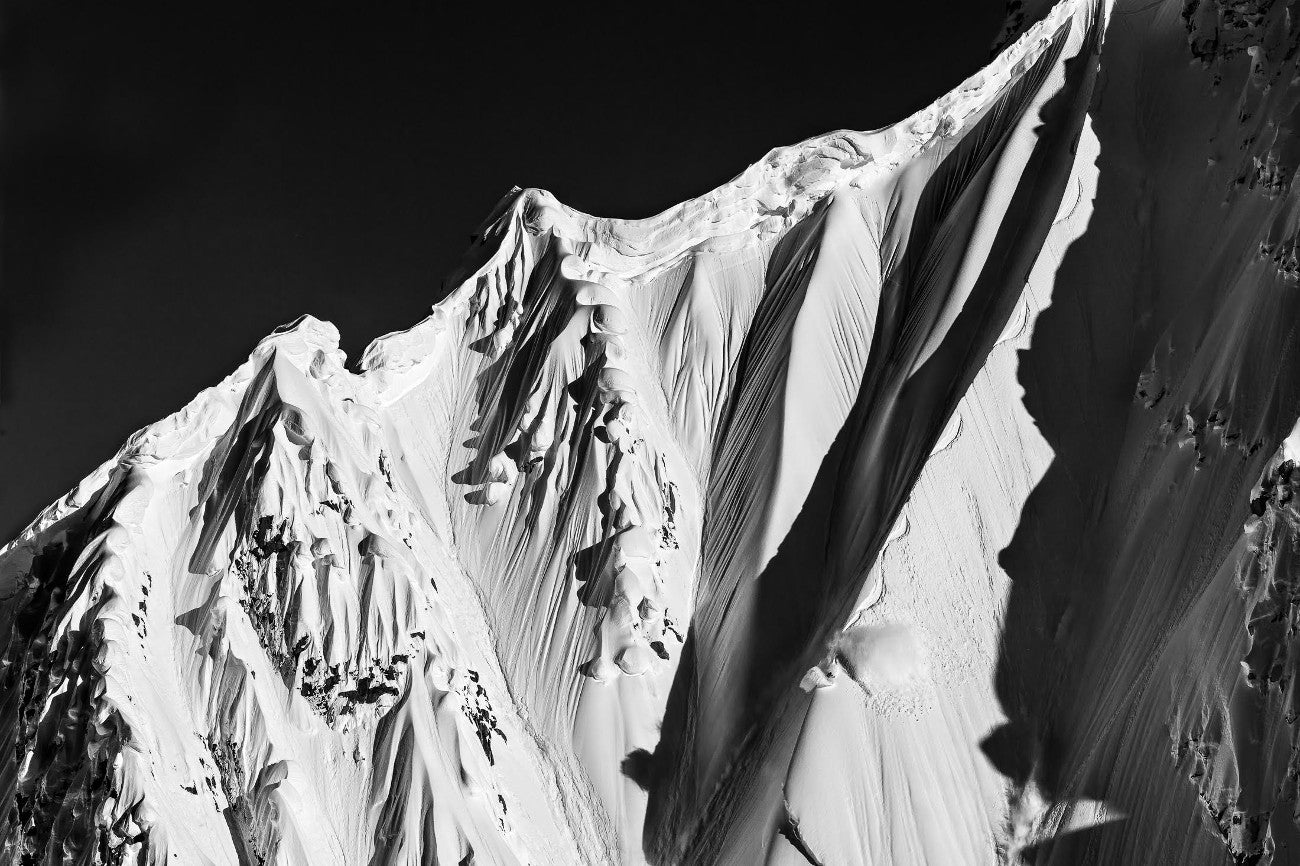 Sign up today for your chance to win
In honor of one of our favorite superhumans and the most respected big mountain shredder of all time, we are excited to give away an 11x17 framed and signed print of snowboard legend Travis Rice in Alaska's Tordrillo Mountains. The winner will also receive a HANAH package of some of Travis' favorite herbal superfood supplements: 3 jars of HANAH ONE, 1 box of Go-Packs and 1 jar of Shilajit+ (the newest addition to the HANAH lineup).
The photo was taken by photographer Scott Serfas while in Alaska with Travis filming the iconic movie "Art of Flight."
"We were flying back for the day and low on fuel, as low you can legally be, when Travis spotted that face, and said, 'I want to ride that.'" Scott explains. They dropped Travis at the top and Scott stayed in the helicopter to get the shot.
"It was one of the best lines he rode the entire month, really steep, and the snow was really deep. We called it the Dime Spine because it was a 10 out of 10. So many favorite photos from that trip, but this shot is one of them. Whenever every day is the best day ever, it's hard to pick a favorite," he said.
So what's it like to photograph T. Rice for a month? "He's the best in the world, so that always helps," Scott said. "He's the type of rider that understand what shots look like. He can visualize it… he knows the best angles, so he will put in extra turns or tricks. He is very intuitive and creative when it comes to riding lines. He also has a mandatory rule that we all take warm up runs so everyone gets to do a few before shooting. I've actually had to turn him down a couple times because the conditions were so good I wanted to shoot it. I don't know anyone else who works as hard as he does, whether on the mountain or in the research he does in finding places and making trips happen."
Whether Travis is at home in Jackson, WY, or traveling the world in search of snow or surf, he relies on HANAH's line of herbal wellness formulas to keep him healthy and charging life.
"Food is medicine, so pay attention to what you put in your body. Thanks to the team at HANAH​ for making it easy." – HANAH Hero Travis Rice
After you sign up, learn more about HANAH Hero Travis Rice, including his basic principles for life, secret weapon, favorite recipes and morning Rituals on our HANAH blog.


No purchase necessary to enter or win giveaway. Giveaway is only open to residents of the United States and Canada, aged 18+ at time of entry. By entering the giveaway you are joining the HANAH mailing list. You may unsubscribe at any time. Ends at 11:59 p.m. PST on June 7, 2019.
Like this post? Share it!