Introducing HANAH Hero Cate Stillman, master of Ayurveda, peak performance and yoga philosophy
Introducing HANAH Hero Cate Stillman, master of Ayurveda, peak performance and yoga philosophy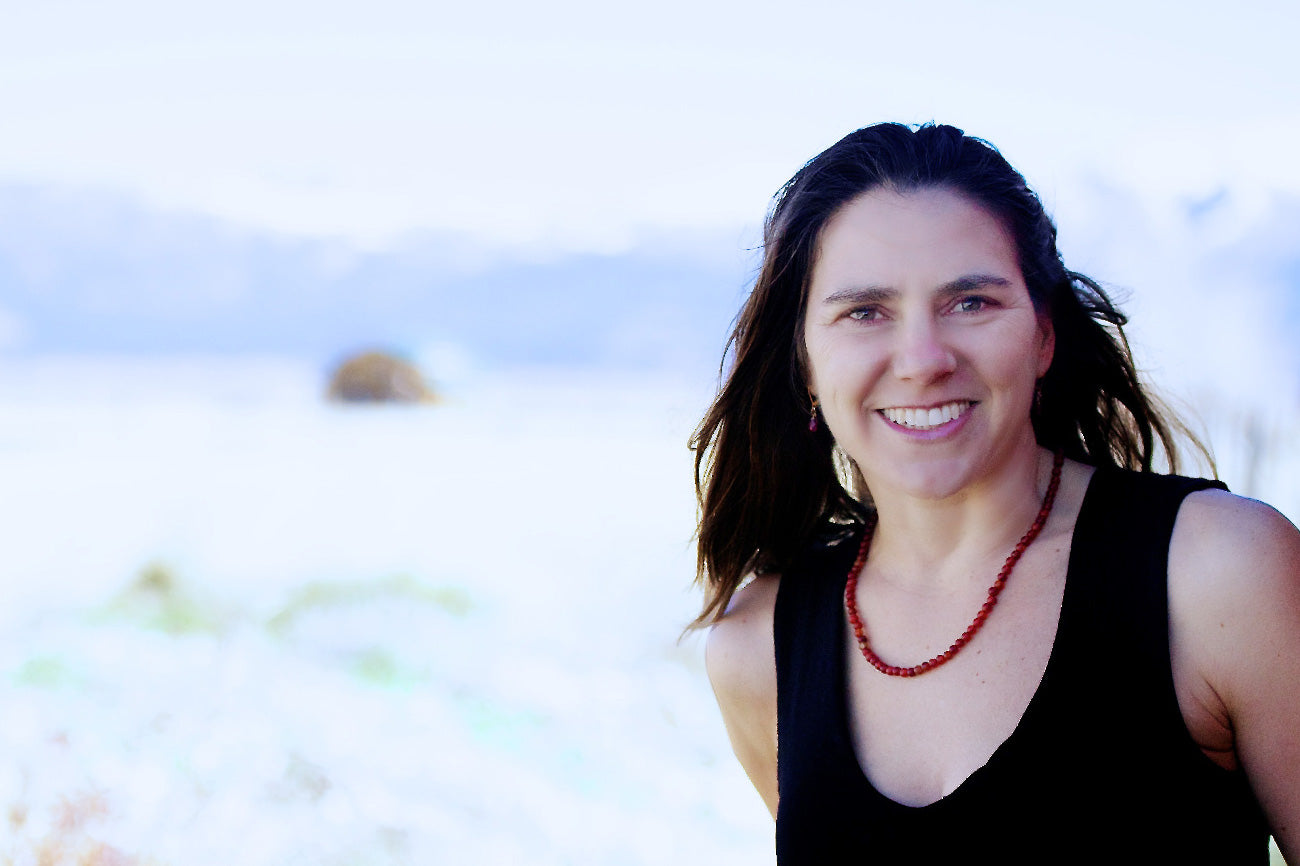 By Joel Einhorn
I was first introduced to YogaHealer.com founder Cate Stillman in 2017 by our mutual friend and HANAH Hero Jimmy Chin. Jimmy and Cate are old friends, and when he first tried our flagship product HANAH ONE in 2015, the first person he called was Cate because of her deep expertise in the fields of Ayurveda, peak performance and yoga philosophy, amongst other things.
Cate loved HANAH's mission and focus on combining ancient wisdom, pure ingredients and traditional methods with a modern-day approach to make these herbal formulas more accessible, and has since been an incredible partner in helping us share our mission alongside her own work.
"As an innovator I long ago predicted that ancient herbal formulas would end up in sport bars and sport gel packs for convenient energy for athletes and smart people. The first that I know from the realm of Ayurvedic formulas has finally arrived in HANAH's super-convenient Go-Pack," she said. "The brilliance of the formula, based on chyawanprash, is that it is fat-based and not sugar- or protein-based. Fat allows the slower release and deeper digestion of the herbs. I've long prescribed chyawanprash for those needing to build their immune system. It's also great for deeper rest and any time you want to increase your capacity as a human being. The yogis have used it for eons. And, lucky for us, it's never been more convenient thanks to HANAH." – Cate Stillman 
Cate used to have a hard time getting clients to start taking some of the traditional herbal formulas she prescribes, but found that HANAH ONE removes the boundary and lowers the barrier to entry into the world of Ayurvedic formulas. 
Cate's interest in Ayurveda started over two decades ago, and she has since helped transform thousands of people's lives through her courses, books and coaching programs. As a kid, she had health issues, and credits Ayurveda with a dramatic, positive change in uprooting them by her early thirties. 
She is an innovative teacher, author and leader in the fields of Ayurveda, peak performance, yoga philosophy, habit evolution and dharma. In 2001, she founded Yogahealer.com, a global online community of in-depth wellness resources and courses with a mission to help people thrive in their health, their families and their communities. She launched her podcast "The Yogahealer Show" and Yoga Health Coaching for wellness professionals in 2012, and her books include "Body Thrive" and, to be released in March 2020, "Master of You." She focuses on how to apply wisdom from ancient traditions of Ayurvedic Medicine and yoga philosophy to optimize our body and lives. Cate is an avid paddleboard surfer, skier and mountain biker, who splits time with her family in Teton Valley, Wyoming, and Punta Mita, Mexico.
As an expert and innovator in her field, we are honored to work together with Cate and help spread a deeper understanding of Ayurveda and herbal formulas for optimal well being and peak performance. 
Learn more about Cate and HANAH:
"The Yogahealer Show" podcast episodes:
Like this post? Share it!