Honored to welcome strength & conditioning coach Rich Williams
Honored to welcome strength & conditioning coach Rich Williams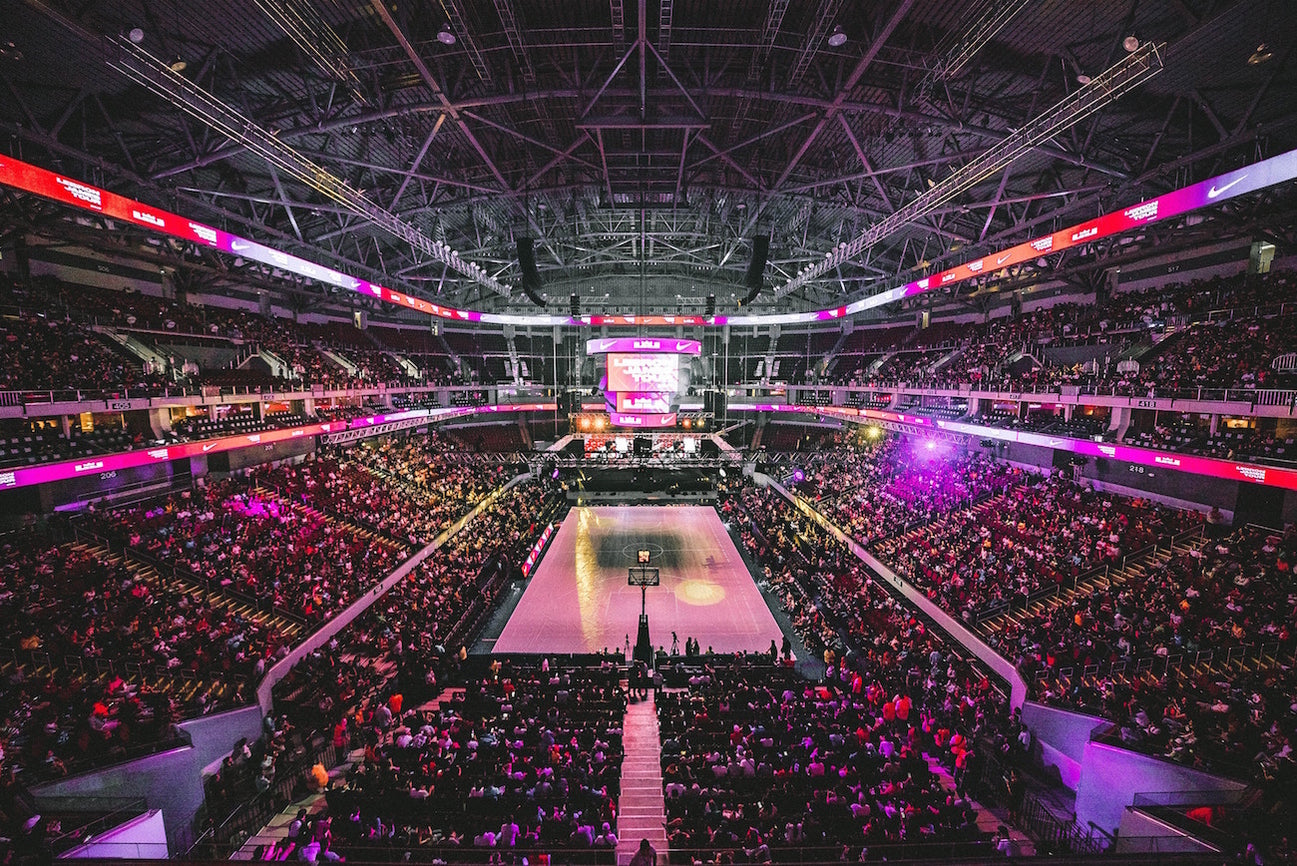 Rich brings 20 years of training experience to every session
Richard Williams, a former NBA strength and conditioning coach for the Denver Nuggets, Los Angeles Clippers and Houston Rockets, brings 20 years of training experience with him to every session. He has been the go-to name for many stars in the NBA from Chris Paul, Blake Griffin to Jamal Crawford and Eric Gordon. 
Richard's love affair with fitness started during his college basketball career and drove him to earn a degree in kinesiology and health promotions. He also has certifications in Strength and Conditioning (CSCS), National Academy of Sports Medicine (NASM) and Performance Enhance Specialists (PES) with a specialty in assessing and correcting faulty movement patterns. These have all shaped Richards progressive views on training, which he now applies to his personal training practices.
We are honored to welcome Rich Williams to the HANAH team where we can align on a holistic approach to wellbeing.
Commitment starts with the athlete
By Richard Willams 
In nearly 20 years as a Strength and Conditioning Coach in the NBA, I have had the opportunity to work with hundreds of elite athletes first-hand. What is striking to me is how they are faster, bigger, and stronger up close than they appear on the TV or even as a spectator in the arena. It truly is awesome to see that kind of talent up-close. Through my career, I have witnessed tremendous player successes, and I have seen a lot of failures. I have also learned about what works and what does not for players seeking to establish longevity and an accomplished career. It comes down to this: Professional athletes should treat their bodies like they are running a business. As with operating any business, it takes commitment, purpose and planning to flourish. Most athletes do not come into the NBA knowing that they need a "business plan" for their bodies in order to improve their chances of success. That's where performance coaches like myself come in as business consultants to help athletes set and attain their goals.
Commitment starts with the athlete. The most successful athletes I ever had the pleasure of working with were committed to learning about their bodies and working to improve them. I once worked with a player who hated vegetables and loved pizza. I needed this player (which we'll call John Doe) to be committed to having well rounded meals which included adding veggies to his meals. I knew the only way to get him to commit was to not only educate him but also to meet him halfway, so we added veggies to his pizza. He loved this idea and to this day, every time he has pizza he loads it with veggies. The vegetable pizza was just one step, but it was the beginning of an incredible overall lifestyle change John Doe ultimately committed to. 
Athletes need awareness of all the resources that are available to them and how to use them for optimal performance. I've learned while working with professional athletes is that they are more likely to follow recommendations if they knew the purpose of what they were being asked to do. For John Doe, education and understanding was key in providing a sense of purpose. The team nutritionist and myself had to educate him that veggies carry vitamins and minerals for optimal performance and overall health. We gave him examples of calcium's role in muscle contraction and how it was essential for developing healthy bones. We talked to him about how vitamin B helps the body make energy from the metabolism of carbohydrates. By providing him with sound reasoning behind our suggestions, he became more committed to the cause.
The Training Process
For John Doe, we had him investing into better eating habits, but we needed him to see the whole-body picture, which included strength, conditioning, and recovery to round out his "business plan".  I needed him to understand the difference between "exercise" and "training." There is a huge difference between someone who just exercises and someone who trains. Exercise is the physical activity performed in the moment. Training satisfies long-term performance goals and has a process. 
The training process begins with baseline assessments and results in a physiological change that improves performance. We sent John Doe through assessments which revealed his physical strengths and weaknesses. From there, I developed an individualized program for him.  I worked to help him understand how developing a proper strength and conditioning plan would correct his weaknesses and make his strengths stronger. 
John Doe's business investment has paid dividends. He has used "commitment, purpose, and planning" to reshape his mentality about how "training" is beneficial to his career. He has adopted a lifestyle of self-improvement. This year, John Doe is rounding out his tenth year in the NBA and is still going strong. 
My experience as a strength coach in the NBA is applicable for all of us. We should all commit to our overall health. We should always educate ourselves, set goals for ourselves, and have a plan to accomplish them. I recommend the following: read blogs from experts, go to local fitness workshops and research what you're putting in your body.  Never stop setting goals and learning. Your body is your business and it is time to invest in it. As a formal strength and conditioning coach at the professional level for nearly 20 years, one of my responsibilities was researching the best products for my players health and performance.  HANAH offers quality products with pure ingredients. I've seen great results in my overall health while using HANAH products and what I like most about HANAH besides their amazing products, is the staff that stand behind them.  They have a great team who believes in their products and their customer care is top notch.
Rich Williams' favorite HANAH products
More training tips from some of our HANAH Heroes:
Like this post? Share it!