CLOSED: HANAH Giveaway – Win a metal printed & signed photo of professional snowboarder Alex Yoder, HANAH prize pack and more!
CLOSED: HANAH Giveaway – Win a metal printed & signed photo of professional snowboarder Alex Yoder, HANAH prize pack and more!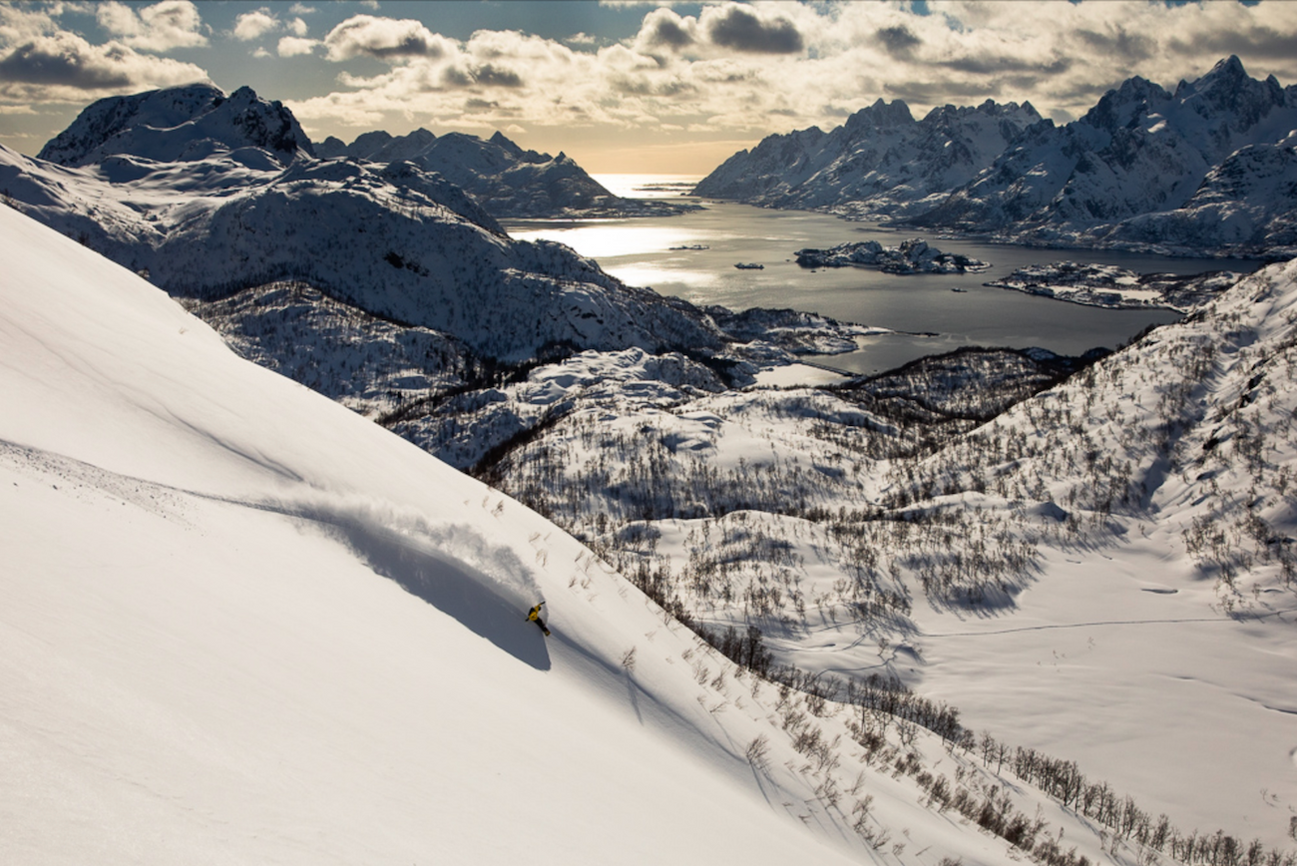 HANAH Hero Alex Yoder  
Yoder is a professional snowboarder, filmmaker, environmental and health advocate, writer, traveler and entrepreneur based in Jackson Hole, Wyoming. After a series of past injuries, Yoder chose to try a new and more focused approach to boarding inspired by Japanese snowboard shaper and rider and HANAH Hero Taro Tamai. He sought a more subtle, spiritual approach to the sport, focused on finding the cleanest line down the mountain and mastering the core essence of riding. Yoder spends most of his winters on snowboard trips around the globe and takes HANAH Go-Packs with him to keep him fueled and balanced. Be sure to check out Yoder's HANAH recipes and learn more about him below. 
We have teamed up with Yoder to give away a signed metal print of him shredding the backcountry in Norway by photographer Andrew Miller,  a three-month supply of Yoder's favorite HANAH products, and a couple of Yoder's favorite riding products from his sponsors including Karakoram Sender plates & quiver connectors and Gentemstick Snowboards swag! A total package value of $650.  
How to gear up for the ultimate snowboarding giveaway
Enter your email below to enter and qualify for the giveaway. Be sure to follow along with our Instagram social post to stay updated with the giveaway and for additional entry steps to add to your chances of winning this ultimate snowboarding package to kick off a solid riding season!
No purchase necessary to enter or win the giveaway. Giveaway is only open to residents of the United States and Canada, aged 18+ at time of entry. Winner will receive two jars of HANAH ONE, one box of HANAH ONE Go-Packs and one jar of HANAH Ashwagandha+. By entering the giveaway you are joining the HANAH mailing list. You may unsubscribe at any time. Ends at 11:59pm PST on 10 November, 2019.
Alex Yoder's HANAH New Normal
"I started eating HANAH ONE a few years ago. I had a very vague understanding of Ayurveda at that point, but I was intrigued by the sourcing story. When a product has a clear and thoughtful explanation about where it comes from and why that makes it better, I'm all ears.
Since I started regularly incorporating HANAH ONE into my morning routine and carrying the Go-Packs with me on long days in the backcountry, I feel as though I have a new baseline. My head is clear, my energy is sustained, and I recover well. It just feels good and it becomes very clear to me that it's HANAH products when I run out or forget to bring it on a trip and I don't have It for a few days.
Understanding where my food comes from is essential to ensuring I'm receiving true nourishment. I realize this is a privilege, being able to afford to eat this way is unfortunately not possible for everyone. It has never made sense to me why a vegetable that has been sprayed with chemicals or artificially colored can cost less than one that grows exactly how it did before artificial colors and pesticides were invented. How can a loaf of bread with fifteen ingredients that I can't pronounce cost less than half of the price of a loaf made locally with four ingredients? Our system is broken. Clean, nutrition dense food should be available to everyone. The groundswell is happening. Big brands are starting to catch on. Companies like HANAH are pushing for change purely by doing it right and I'm excited to see more of that in this beautiful world." – HANAH Hero Alex Yoder
Check out more from HANAH Hero Alex Yoder:
Like this post? Share it!