Angel Collinson: A force of nature
Angel Collinson: A force of nature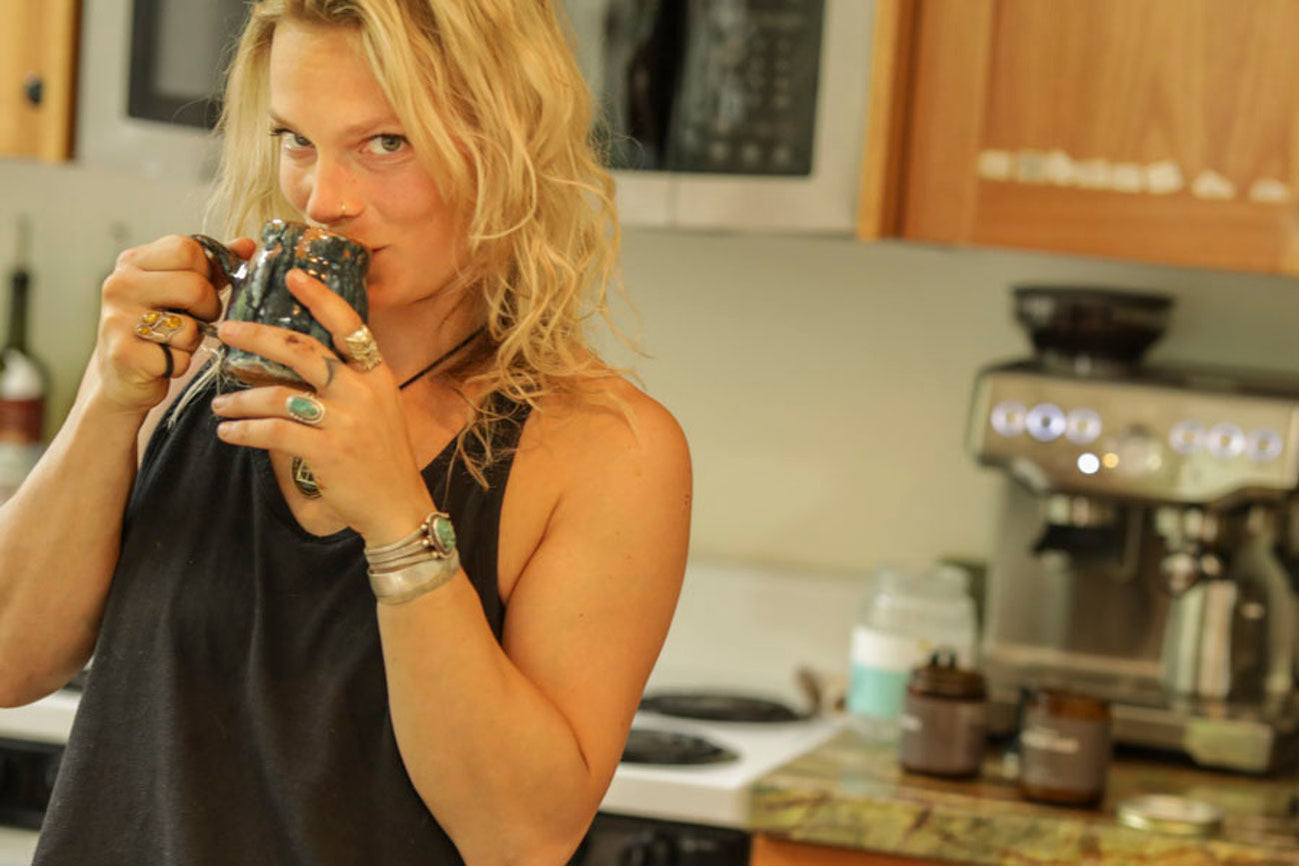 HANAH's next Rituals video takes you to Salt Lake City
No matter the season, the mountains are always home to professional freeskier Angel Collinson. The two-time champion of the Freeskiing World Tour and first woman to win Powder Magazine's "Best Line" award grew up in employee housing at the base of Snowbird Ski Resort in Utah with her ski patrol dad, teacher mom, and her lifelong ski partner and brother John.

When Angel wasn't training and competitively ski racing, the family spent summers exploring the West, traveling around in the family's 1979 blue Ford van. When she was 18, she gave up ski racing and switched gears to follow her passion for big mountain skiing, winning her first Freeskiing World Tour the next winter.

Angel became the first woman to have an opening or closing segment in any ski or action sports movie and is now a regular star in Teton Gravity Research films, which has earned her several accolades including two "Best Female Performance" awards.

Growing up in nature instilled in her a passion for the outdoors and environmental activism. She studied environmental law at the University of Utah, and continues to be a strong voice for mother nature and the impacts of climate change by supporting organizations like Protect Our Winters.

In our next Rituals episode, HANAH spends a day with Angel and her family in her home state of Utah, where the magic all began.
Check out her coffee recipe here and her fall smoothie recipe here.
Angel shout outs
Family: for always giving me something to come home to. Maybe the oldest and most constant tradition or ritual that I have.
The North Face: for making my lifestyle possible and creating gear i can play and work in that makes me feel at home in all seasons and all conditions...
Rituals is an exclusive HANAH video series that explores the routines of some of the world's most inspiring athletes, adventurers and entrepreneurs. In an effort to inspire, motivate and share ideas, they have graciously given us a peek into their own rituals. We hope you enjoy this very personal series.
Learn about all the HANAH Heroes here. 
Like this post? Share it!