Why athletes love ashwagandha
Why athletes love ashwagandha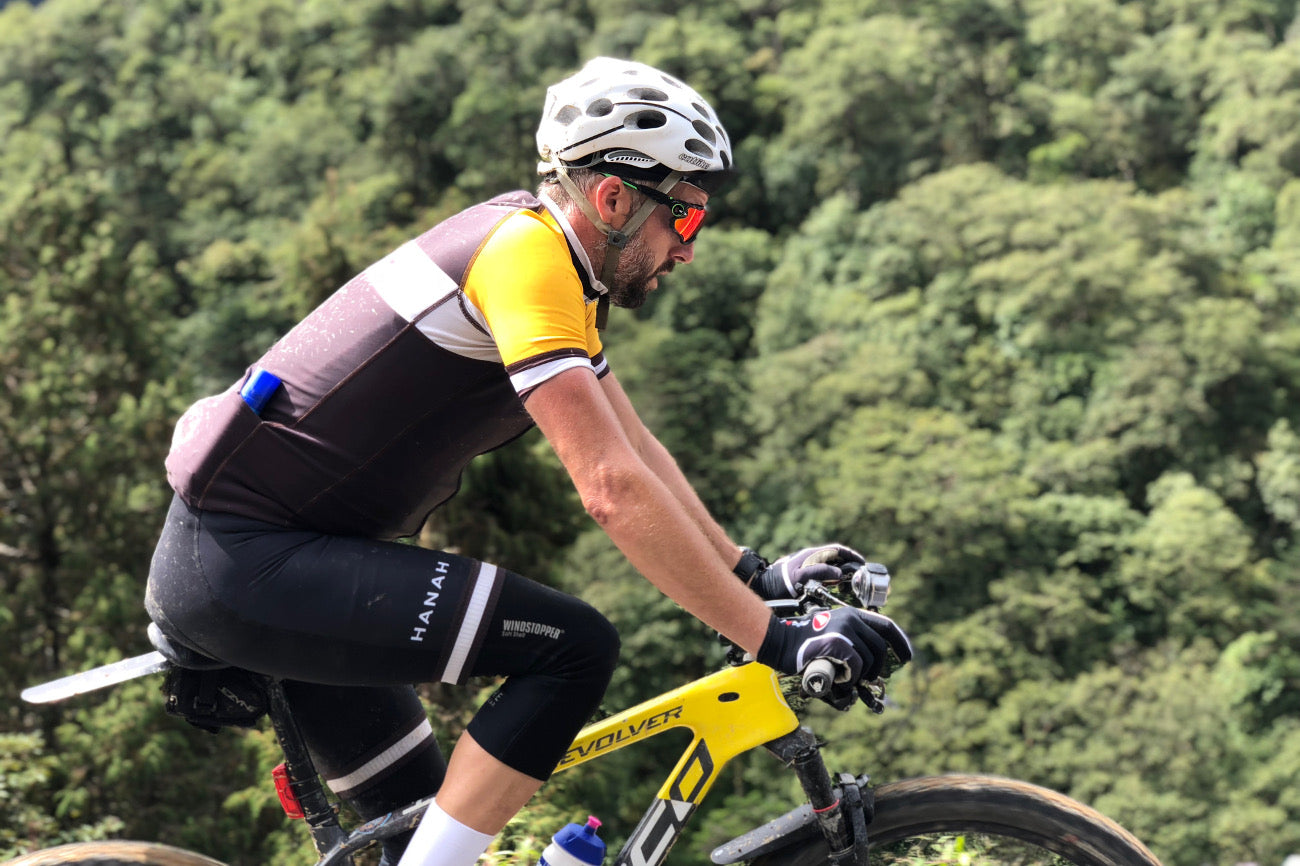 Eight years ago I was in a pretty nasty bicycle accident in Prague.
Straight over the bars and onto my head and left shoulder. It wasn't pretty, and on top of shoulder surgery and a week in the hospital, I had a massive concussion. I never thought I'd get back to normal.
I had been training for the Ironman triathlon and racing for the previous couple of years. Leading up to the accident, I had been using quite a few supplements to offset the 25-30 hours of training per week I was logging. When I wasn't training or working, I was preparing huge amounts of food or eating, and I still wasn't receiving enough nutrients. I worked with a guy who prepared nutritional supplements for the Czech Olympic team, and he put me on a schedule of protein powder, BCAA and Amino supplements, as well as other vitamins and minerals. I noticed a big difference in my endurance and recovery time. 
After the bike accident, I stopped all supplements and was healed by an Indian Ayurvedic doctor, Dr. George Eassey.
He gave me seven different herbs and tonics to heal my concussion and my shoulder. As I was going through the healing process, I found that not only were these herbs great for healing, but they also seemed to be beneficial for many other things, such as memory, focus, energy, and sports, particularly recovery and blood support.
I had been spending quite a bit of time with Dr. George and told him that my plan was to come back from this injury stronger than ever. We developed a larger mix of herbs instead of the artificial supplements I had previously used. A key herb was ashwagandha, which is now one of the ingredients made highly bio-available in HANAH ONE.
Ashwagandha is called the magical herb in Ayurvedic circles, and it is considered to be nature's gift to mankind.
Ashwagandha is called the magical herb in Ayurvedic circles, and it is considered to be nature's gift to mankind. With an abundance of antioxidants, iron and amino acids, ashwagandha is one of the most powerful herbs in Ayurvedic healing. It is classified as a rasayana in Ayurveda and it is expected to promote physical and mental health, restore the body and increase longevity. I had been told that ashwagandha has the dual capacity to energize and calm simultaneously. This concept was foreign to me at the time. Dr. George said that ashwagandha is a must if you're an athlete.
The herbs in HANAH are harvested in the beautiful hills of Kerala, India.
After a few months, I was functioning as a normal person again, and I was ready to start training. I was surprised to notice that my endurance was up, and my times were better than before the accident, by about 10 percent. When you're training with a coach and a team of athletes, this is a massive improvement. The guys wanted to know what I had been eating, and I told them that I was on a really healthy diet rich with sardines, lentils, beans, rice, and a few Ayurvedic herbs, mainly HANAH Ashwagandha+ in larger-than-normal quantities.
The best way I can describe the feeling is that of more "horsepower" or "life force."
Having now dug extremely deep into ashwagandha, I'm more convinced than ever that if there was one herb to rule them all for athletes, this adaptogen is it. It increases calm energy, boosts blood values and is fantastic for the cardiopulmonary system, among numerous other benefits. Check out HANAH's Ashwagandha+ here. 
For more detailed, documented medical information on Ashwagandha, this is a good place to start. 


Check out similar blogs by HANAH:
DISCLAIMER
Like this post? Share it!