Introducing HANAH Hero Ramón Navarro
Introducing HANAH Hero Ramón Navarro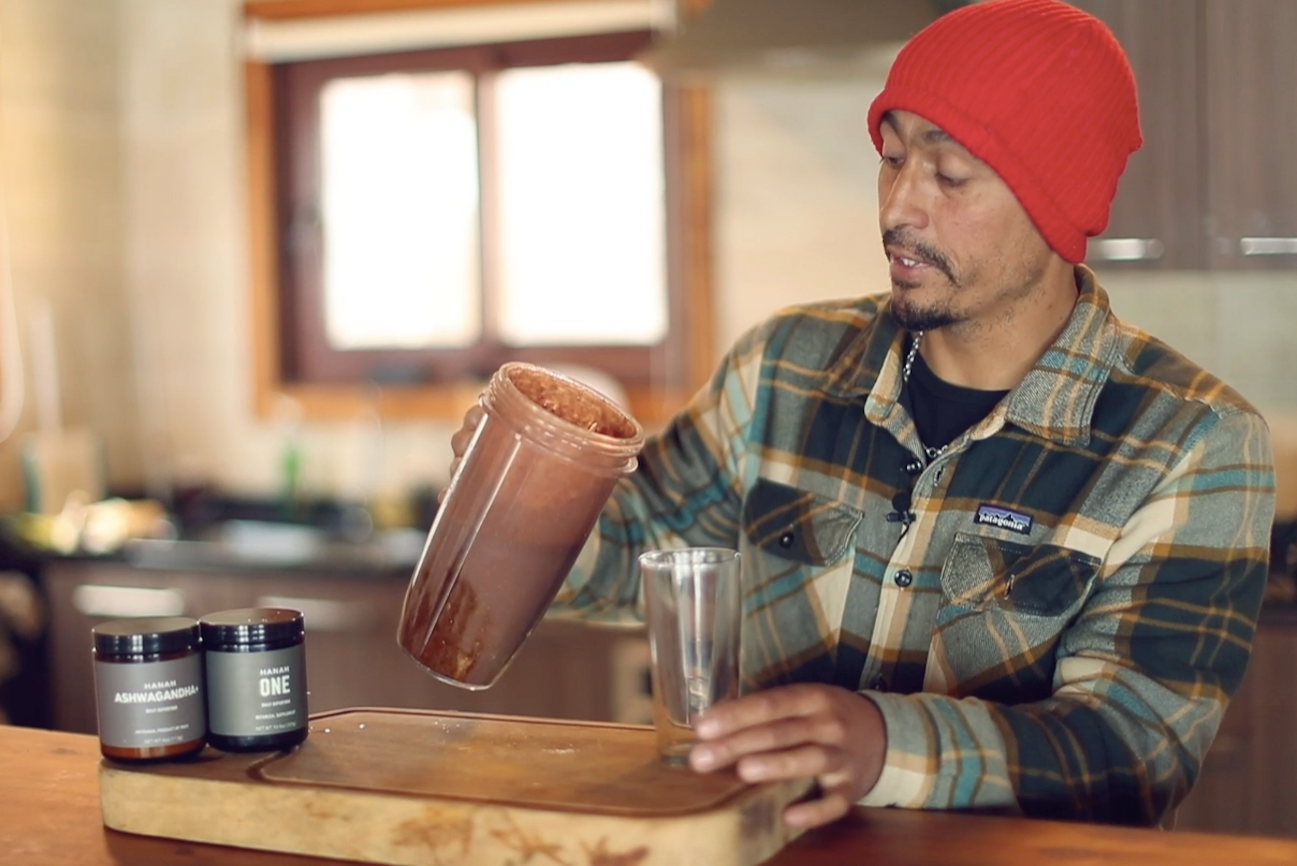 Legendary surfer, activist Ramón knows a thing or two about fueling for Chilean big waves
From his fisherman father, HANAH Hero Ramón Navarro learned how to dive, swim and respect the ocean at a very young age. It was not until Ramon was 13 when he was given his first surfboard and he found his true calling. Shortly after, Ramón began to compete in national surfing competitions where he moved up the ranks quickly. On a quest for continued improvement, in 1999 he sold his board to fly to California where he worked as a gardener, builder and sold empanadas until he was able to make enough money to travel to Hawaii to connect with many of his heroes and legends of international surfing.
In 2001, Ramón became the first professional surfer in Chile to become a sponsored athlete. In 2006 he won the Punta de Lobos Ceremonial which opened the doors to achieve his greatest dream: participating in the Eddie Aikau Contest in Hawaii, which was the biggest surfing event in the world. He placed 5th in the tournament while surfing the biggest wave he'd ever caught. From there, you'll find Ramón cruising around Fiji or Chile on the hunt for big waves. 
Pre-surf power: HANAH Hero Ramón Navarro makes his Guayakí Mate shake
Ramón Navarro has been surfing since he was a child and learned early that having a clean fuel source keeps him focused and energized for long hours in the ocean. Ramón has come to love the light and refreshing combination Guayakí Yerba Mate caffeine boost with the herbal blend of adaptogens, vitamins and minerals of HANAH ONE and Ashwagandha+. If you don't already have some açai in the freezer or Guayakí in the pantry, you should!
Recipe:
Ingredients:
3 bananas (frozen for thicker consistency)
1 frozen pack açai berry blend (Sambazon carries a good organic açai product)
½ cup Guayakí Yerba Mate (add more liquid for a thinner consistency)
½ cup coconut milk
½ cup whole organic oats 
1 tablespoon HANAH ONE
1 tablespoon HANAH Ashwagandha+
Optional additions:
1 tablespoon Garden of Life Multigreens
1 tablespoon nut butter of choice
 Directions: 
Using boiling water, steep Guayakí Yerba Mate for 5-10 minutes, set aside
Place all other ingredients into your blender 
When the Mate is finished steeping add to your blender (add more if a thinner consistency is preferred)
Enjoy!
Check out these other recipes from professional surfers and HANAH Heroes Ian Walsh and Otto Flores:
Like this post? Share it!