Welcoming winter with fear specialist and former pro skier Kristen Ulmer
Welcoming winter with fear specialist and former pro skier Kristen Ulmer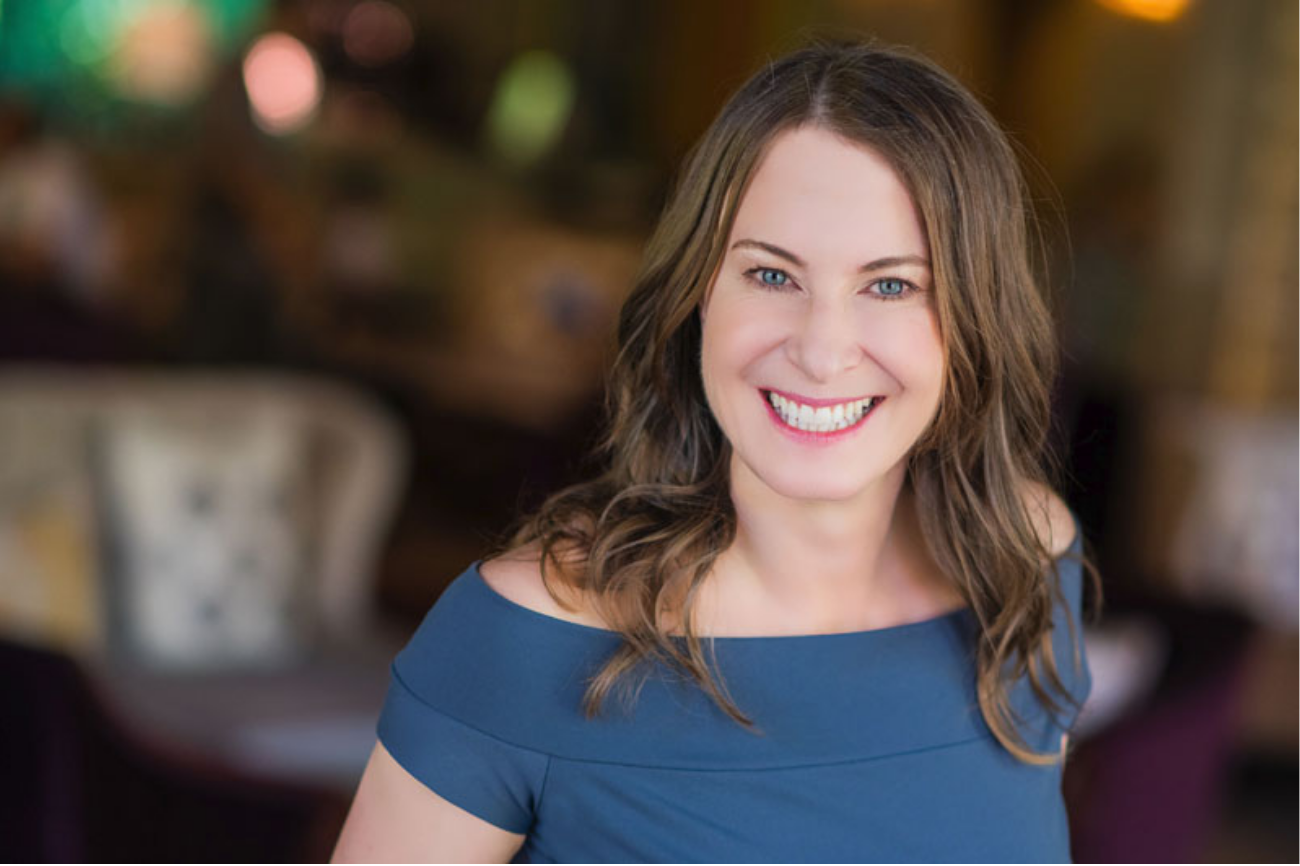 Changes in the season are Kristen's cue to check in on herself and embrace what she finds — to practice self-love.
Winter brings with it a notorious plethora of changes. Whether it is adjusting to the colder temperatures and shorter days, craving comfort foods, or an all-consuming excitement to hit the slopes, it can take intentionality to adjust to the winter season.
In this series, we take a look at how some of the most inspiring athletes and wellness experts welcome winter. It takes more than just willpower to adapt to this season, and each person has their own tips, rituals and philosophies to keep up with their goals while still finding time for enjoyment. Get inspired by the mental, physical and emotional approaches these seasoned winter veterans take to make the most of this winter.
About Kristen
A former pro extreme skier and HANAH Hero, Kristen Ulmer, is a thought leader and master facilitator on the topic of fear and its management. She draws from 12-year tenure as the best female big mountain extreme skier in the world as well as her mastery of other dangerous sports that include paragliding, ice and rock climbing, kiteboarding and adventure mountain biking. Kristen's 15 years studying with a Zen Master led to facilitating thousands of clients on the subjects of fear and flow states. Her groundbreaking work has been featured in NPR, The New York Times, Forbes and Wall Street Journal. She is the author of "The Art of Fear: Why Conquering Fear Won't Work and What to Do Instead."

Welcoming winter
Every individual welcomes a season with different sentiments. Some eagerly anticipate one season and feel indifferent towards another. As a former professional skier, winter may always bring with it an air of excitement for Kristen Ulmer. However, as a fear and anxiety expert, Kristen emphasizes the importance of listening to your excitement and checking in with yourself. "If there is excitement, ski! If there is no excitement, then you shouldn't be skiing".
All too often we force ourselves to feel an emotion towards something because we get caught in the habit or tie our identity to that thing. "We get stuck in being who we think we are and don't realize we are constantly changing just as nature constantly changes". During winter, Kristen focuses on listening to her emotions and body rather than sticking to the same routine from past winters. Whether it is snuggling in bed with her cat an hour longer in the morning or giving into comfort food cravings, she embraces those feelings which ebb and flow throughout the season.
Kristen encourages others to embrace whatever difficulties or comforts come with the winter season. "It's important for people who experience SAD (seasonal affective disorder) to embrace the sadness rather than resist it or wish it weren't so. That way it becomes an opportunity for growth and learning". When it comes to learning and growing, Kristen is focusing on "falling madly in love" with herself. Finding a new, autonomous center means skiing with friends for fun, more time with her cat, or even walking in the snow wearing very little. Winter is an opportunity for Kristen to become more intimate with her many moods and give in rather than forcing herself to do something you she's not all in on.
When considering her work this winter, pausing, reassessing and then committing to a project are definitely in Kristen's winter plans.
"Someone once said 'on your deathbed you won't wish you had worked more' and I feel sorry for this person. Just being a hedonist and playing all the time doesn't fit with my values. I want to make my unique contribution"
Embrace is one word that would best describe how Kristen adapts to winter: "If we stay the same person for years and years, that's a stuck place. For me... it's not just a matter of changing with the season but always changing, and using the seasons as an opportunity to make yet another shift. This way we're not stuck in one story or habitual place for long. I will change this winter, differently than I changed last winter and so on. As for adapting, because I have so little control over my environment and the world, that is also key. Those who don't adapt get left behind."
To better adapt and optimize this winter season check in with yourself, listen to your excitement and don't forget the hot chocolate (Kristen's personal game changer for the winter season).
Want more winter content? Check out these blogs:
Like this post? Share it!