Meet our newest HANAH Hero, Eimeo Czermak
Meet our newest HANAH Hero, Eimeo Czermak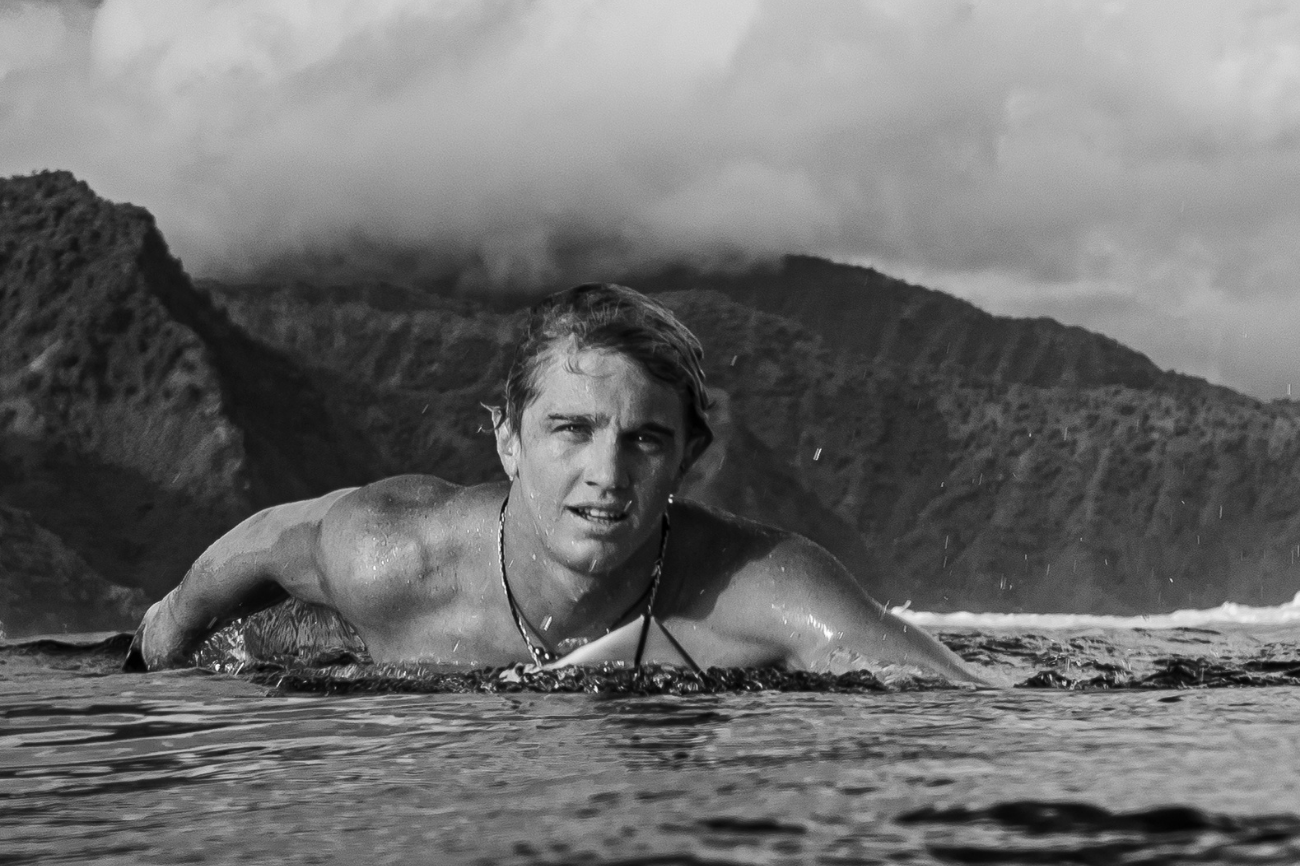 Determined, humble and a complete force to be reckoned with at just 18 years old.
If you haven't heard the name Eimeo Czermak yet, we'll be the first to introduce you. At just 18 years old, Eimeo has quickly become one of the most closely watched up-and-coming surfers in the world. He has cemented himself as one of the premier chargers in Tahiti, and in a place where Teahupo'o is the local proving ground, that's saying something.
"I love to spend all day on the water—I live just in front of one of the best waves on the planet," Eimeo says. "Every day, I wake up and think, 'How can I surf this wave deeper or better?' I just want to be the best out there."
Eimeo was born on the small island of Raiatea in French Polynesia. Growing up, he spent his days in the water and started surfing at age 10. At 13 years old, Eimeo and his family moved to Teahupo'o, and since then, he's never missed a good swell there.
"My goal is to reach the CT (World Surf League Championship Tours). I surf and I train a lot—not only in Teahupo'o, but also on a beach break. I would love to be a real pro—I mean making money when I surf. My ambition is to surf like some of the greats: Andy, Gaby, Kelly and Italo. To stand among them is my dream."
For Eimeo, the secret to success is no secret. He works hard. He's consistent. He's prepared, both mentally and physically, every time he steps in the water. He credits his work ethic to his dad, Jeremie, who tells him, "If you want to be the best surfer, you have to work harder than the others. It's simple."
This year, Eimeo started focusing on nutrition, and realized it was key in taking him to that next level. After spending hours and hours in the water, he understood the importance of maintaining proper nutrition and how crucial it is to recovery and performance. That's where HANAH comes in.
"Everyday I make this giant smoothie—it has fruit from my backyard, oat flakes, protein powder, almond butter, and a huge tablespoon of HANAH ONE. It's delicious and gives me enough energy for a big wave session. I find I have more focus and am able to stay in the water for hours without eating anything else."
We are so excited to introduce Eimeo as the latest HANAH Hero, and are looking forward to being on this journey with him. If you haven't already, check out this video below to get a glimpse into Eimeo's daily routine and be sure to follow him on Instagram @eimeo.czermak and YouTube. 
Like this post? Share it!